Signature is one of the well priced and liked whisky in India as it has a very smooth flavour and is produced with premium ingredients. It is available in the sizes of 90 ml,  180 ml, 375 ml, 750 ml, 1000ml
Small quantities of signature whiskey are often manufactured, and they are typically brewed from just one kind of grain. This whiskey is made in a very special way, and it has a distinctive flavour character. While signature whiskeys are often more expensive than other whiskey varieties, they provide a product of far higher quality.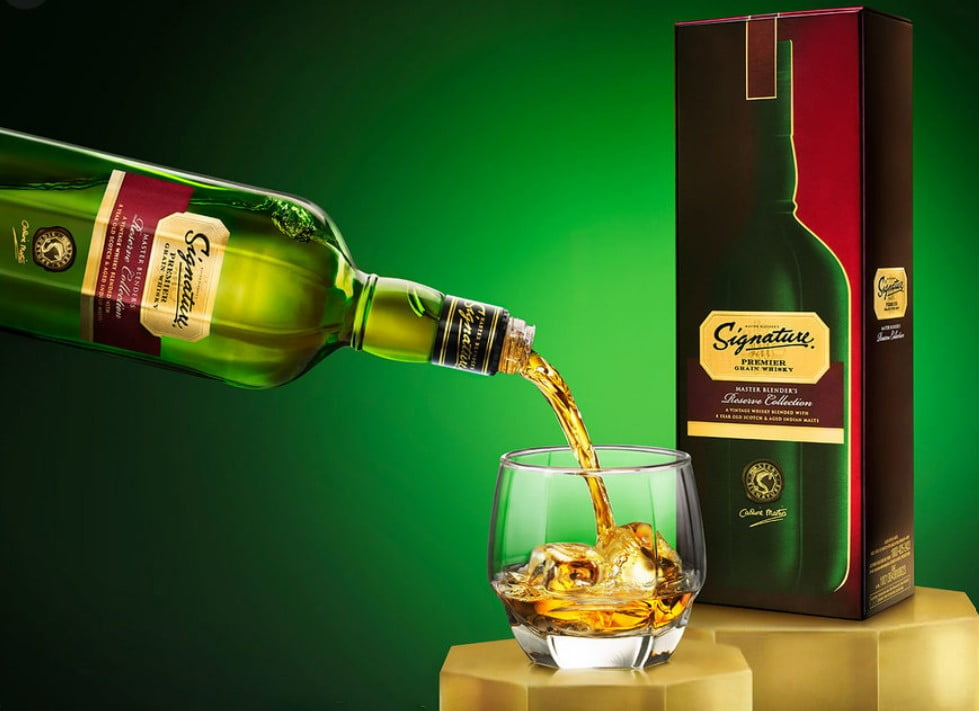 | | |
| --- | --- |
| Signature Whisky Size | Price |
| Mcdowell Signature Premier Whisky 90ml | Rs 100 |
| Mcdowell Signature Premier Grain Whisky 180 ml | Rs 200 |
| Mcdowell Signature Premier Grain Whisky 375 ml | Rs 405 |
| Mcdowell Signature Premier Grain Whisky 750 ml | Rs 810 |
| Mcdowel Signature Premier Grain Whisky 1000ml | Rs 1070 |
The United Spirits Ltd., a Diageo Group firm, produces the Indian whiskey under the brand name Signature, also referred to as McDowell's Signature. It first debuted in 1994. Imported Scotch whisky and locally made goods are combined to create Signature. The whiskey brand known as Signature is well-known for being reasonably priced and having excellent flavour. In many places, the company is also known by the name McDowell's Signature.