Rye whiskey is a type of American whiskey that is made from a mash of at least 51% rye grain. It is a bold and spicy spirit that has a distinct flavor profile that sets it apart from other types of whiskey, such as bourbon and scotch.
The history of rye whiskey can be traced back to the early days of American colonization, when settlers in the northeastern United States began distilling whiskey from rye grain as a way to preserve the excess grain produced on their farms. Rye whiskey became particularly popular in the colonial era and during the American Revolutionary War, and it remained a popular spirit throughout the 19th and early 20th centuries.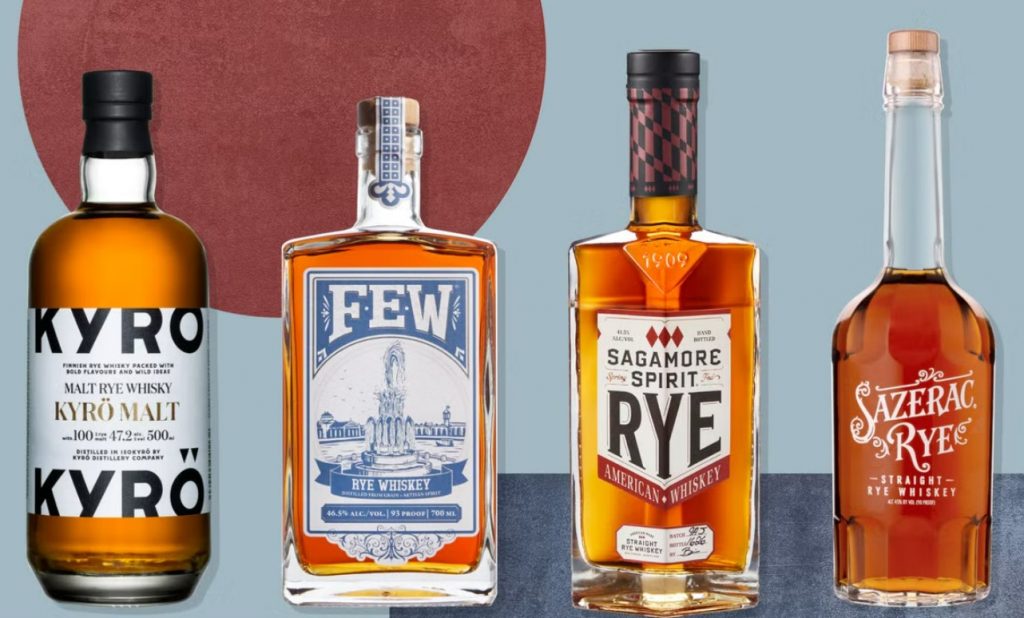 One of the key characteristics of rye whiskey is its high rye content, which gives it a spicy and slightly sweet flavor. It is typically aged in oak barrels, which imparts a range of flavors including vanilla, caramel, and toffee. The aging process also gives rye whiskey its golden or amber color.
Rye whiskey can be enjoyed neat, on the rocks, or mixed in cocktails. It is often used in classic cocktails such as the Old Fashioned and the Manhattan, and it can also be used in more modern creations. There are many different brands of rye whiskey available on the market, ranging from small craft distilleries to large, well-known producers. Some popular brands include Bulleit Rye, Sazerac Rye, and Rittenhouse Rye.
Rye Whiskey Price
Here is the the price list of Rye Whiskey in Delhi :-
| | |
| --- | --- |
|  Brand | Price |
| Jack Daniel's Tennessee Rye 1 L | Rs 3490 |
| Templeton Rye Whiskey 750 Ml | Rs 4900 |
| Sazerac Rye Whisky 750 Ml | Rs 9000 |
Overall, rye whiskey is a versatile and flavorful spirit that has a long and rich history in the United States. It is a great choice for those who enjoy a bold and spicy flavor profile, and it is well-suited for use in a wide variety of cocktails.