The start of the festival season has coincided with the release of a new artisanal whisky from Radico Khaitan, India's largest IMFL manufacturer. This limited edition has been made for the discerning drinker who appreciates quality and style.
Inspired by the regal tigers of Ranthambore (Rajasthan), Royal Ranthambore is a premium whisky made from the best malts and grains in India. The drink has the allure of sophistication and cleanliness, which is reflected in its distinctive blend, lush overtones, and elegant packaging.
Whisky has a rich history, and "Royal Ranthambore" represents the pinnacle of their Master Blender's skill. Royal Ranthambore is a majestic symphony of flavour and aroma, created out of respect for the mighty tigers and warrior kings that once controlled the land. This one-of-a-kind work of art by Radico has come to dazzle your senses and bestow upon you a royal experience.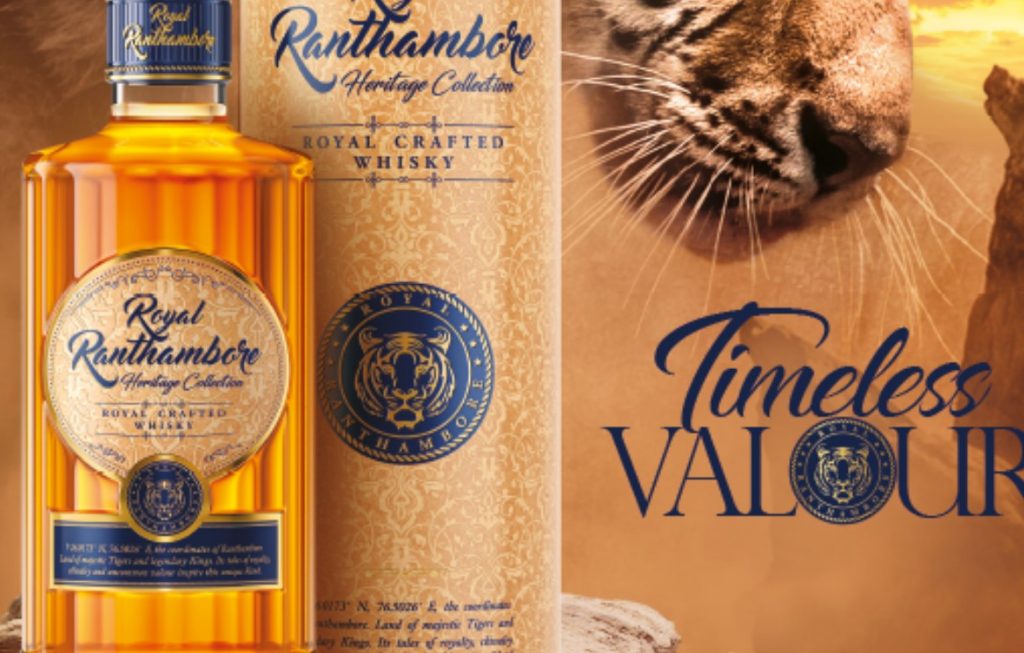 An homage to the legendary Indian wildlife reserve of Ranthambore, formerly home to powerful tigers and ancient monarchs. This magnificent nation inspires the Royal Crafted Rare Whisky. The spirit's colour is inspired by the beautiful coat of the tigers who live here now and by their incredible mobility.
The first wave of distribution for Royal Ranthambore includes select retailers in Delhi, Karnataka, Uttar Pradesh, Goa, Maharashtra, Rajasthan, and Haryana, where the 750-ml bottles may be purchased. It costs between Rs 1600 and Rs 1900 with variations between states.
The ribbed design on the bottle makes it look more expensive. The regal tigers of Ranthambore have inspired the bottle's golden hue and script. The golden coloured cap of the bottle is meant to look like a cork and adds to the opulence of the packaging as a whole.
Before taking a sip of the king's wine, there is a little ceremony to observe. Pour it, sniff it deeply, take a sip that lingers for a few seconds in your mouth, and then swallow like a king.