Rajma Price in Delhi
Welcome to our comprehensive guide on Rajma price in Delhi. If you are a Rajma enthusiast or simply looking for the best deals on this popular ingredient, you've come to the right place. In this article, we will provide you with valuable information about Rajma, its varieties, and where to find the best prices in Delhi. Whether you are a seasoned chef or a budget-conscious shopper, we've got you covered!
Understanding Rajma
Rajma, also known as kidney beans, is a versatile legume widely used in Indian cuisine. Its distinctive kidney shape and rich, creamy texture make it a favorite among food lovers. Rajma is not only delicious but also packed with essential nutrients. It is an excellent source of protein, dietary fiber, iron, and potassium.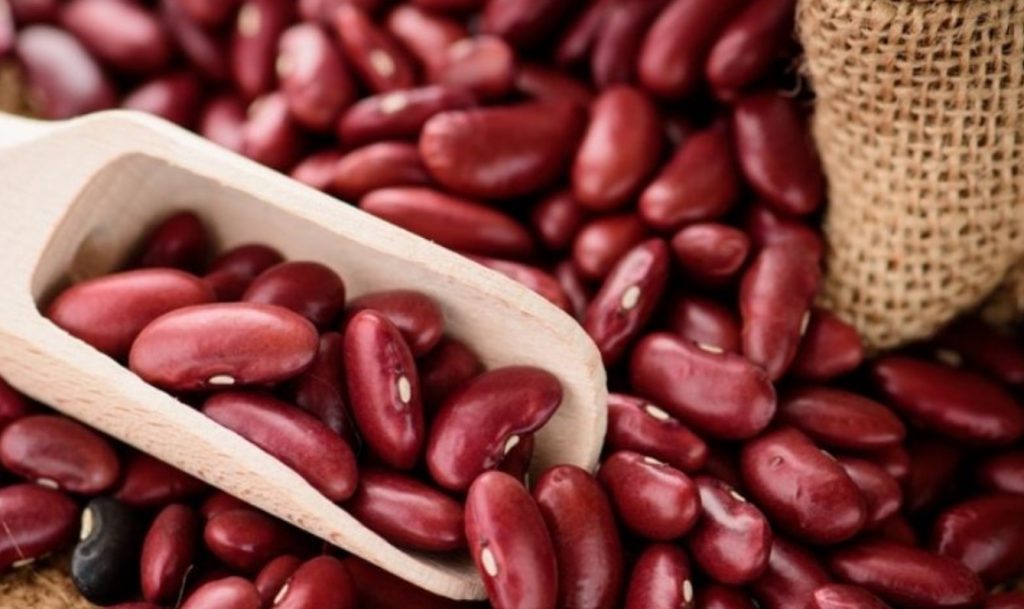 Varieties of Rajma
In Delhi, you can find different varieties of Rajma, each with its unique characteristics. Let's explore some popular varieties:
1. Kashmiri Rajma
Kashmiri Rajma is known for its vibrant color and delicate flavor. It is smaller in size compared to other varieties and has a slightly sweet taste. Kashmiri Rajma is often used in traditional Kashmiri dishes like Rajma Chawal and Rajma Rogan Josh.
2. Jammu Rajma
Jammu Rajma is larger and darker in color compared to Kashmiri Rajma. It has a robust flavor and a creamy texture. Jammu Rajma is commonly used in Punjabi cuisine and is an essential ingredient in dishes like Rajma Masala and Rajma Paratha.
3. Chitra Rajma
Chitra Rajma, also known as speckled kidney beans, gets its name from its distinctive speckled appearance. It has a nutty flavor and a smooth texture. Chitra Rajma is often used in North Indian recipes and is a popular choice for making Rajma Salad and Rajma Curry.
Rajma Price in Delhi | Rajma in Khari Baoli
Rajma is popular in Delhi, India's capital. Supply and demand, import/export policies, and weather determine Rajma prices. We'll analyse Delhi's Rajma price determinants and the market situation in this piece. Mainly there are 2 varieties of Rajma which are quite popular, i.e. Chitra and lal rajma.
| | |
| --- | --- |
| Variety | Price Range |
| Lal Rajma (Kashmir/Jammu) | Rs 100 – 200 per Kg |
| Chitra Rajma | Rs 90 – 210 per Kg |
Finding the Best Deals in Delhi
When it comes to buying Rajma in Delhi, it's essential to find the best deals without compromising on quality. Here are some tips to help you get the most value for your money:
1. Local Markets
Exploring local markets in Delhi is a great way to find competitive prices on Rajma. Places like Khari Baoli, Chandni Chowk, and INA Market offer a wide range of options and competitive prices. Visit these markets to compare prices from different vendors and select the best deal.
2. Wholesale Retailers
Wholesale retailers in Delhi are another excellent option for bulk purchases and discounted rates. Stores like Azadpur Mandi and Naya Bazar provide a wide variety of Rajma at wholesale prices. If you have the storage capacity, buying in bulk can help you save money in the long run.
3. Online Grocery Platforms
In recent years, online grocery platforms have gained popularity for their convenience and competitive pricing. Websites and apps like BigBasket, Grofers, and Amazon Pantry offer a wide range of Rajma options at competitive rates. Keep an eye out for special discounts and offers to maximize your savings.
Cooking Tips and Recipes
Now that you have found the best deals on Rajma in Delhi, let's explore some cooking tips and delicious recipes to make the most of this versatile ingredient:
1. Rajma Masala
Rajma Masala is a classic Indian dish loved by people of all ages. It is a hearty and flavorful curry made with Rajma, onions, tomatoes, and a blend of aromatic spices. Serve it with steamed rice or naan bread for a satisfying meal.
2. Rajma Salad
If you're looking for a refreshing and nutritious option, try Rajma Salad. Combine boiled Rajma with diced vegetables like cucumber, tomatoes, and onions. Add a squeeze of lemon juice, sprinkle some chaat masala, and garnish with fresh coriander leaves for a healthy and flavorful salad.
3. Rajma Wrap
For a quick and filling snack, make a Rajma Wrap. Spread a generous amount of Rajma masala on a tortilla or roti. Top it with finely chopped onions, grated cheese, and a drizzle of mint chutney. Roll it up and enjoy a delicious wrap on the go.
Conclusion
In conclusion, Rajma is a nutritious and versatile ingredient that adds flavor and depth to your meals. By following our guide, you can find the best deals on Rajma in Delhi and explore various recipes to satisfy your taste buds. Remember to check local markets, wholesale retailers, and online platforms for competitive prices. So, get cooking and indulge in the delicious world of Rajma!