On 28th May 2023, parents are advised to bring their children under the age of five to any polio booth nearby to get oral polio vaccine drops.
Children who are ill or just born should receive Polio drops.
These drops are in addition to the usual doses of vaccination.
These drops are of the finest quality and are absolutely safe.
Subsequent dosages offer more security.
Regular polio vaccinations are also necessary at birth, six weeks, ten weeks, and fourteen weeks of age.
Until polio is completely eliminated worldwide, eradication efforts will continue.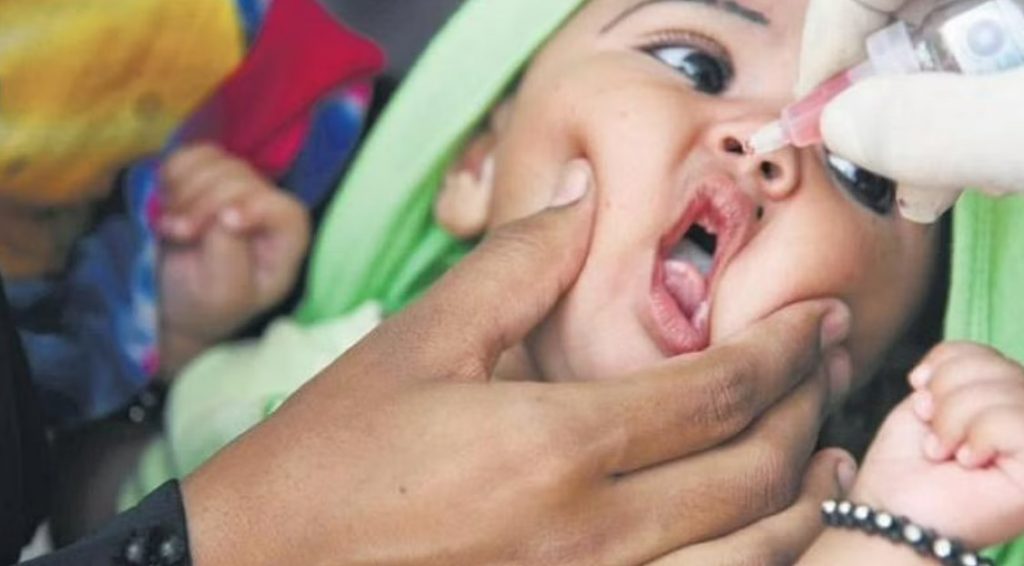 Questions and Answers (FAQs):
Question  How is the wild poliovirus often spread from kid to child?
Answer The unvaccinated youngster frequently contracts the wild poliovirus from the diseased child. The most frequent fecal-oral transmission occurs in areas with inadequate sanitation.
Question Is the polio vaccination safe to administer in many doses?

Answer Repeated doses of the vaccination are safe to administer.
Question Can the polio vaccination be administered along with other shots?
Answer There is no upper limit to the number of doses that may be safely administered, and the polio vaccine may be administered with any other childhood vaccination.
Question Can I verify the quality of the vaccines being administered to my child?
Answer  The Vaccine Vial Monitor (VVM) that is attached to every OPV vial may be used to inspect and assess the vaccine's potency. If the vaccine's potency is below par, the label of the bottle darkens.
Question Should polio drops be administered on PPI days to a youngster who has had a high grade fever and loose stools for the last three days?
Answer  On Pulse Polio days, all children under the age of five should get polio drops, regardless of health or hospitalisation.
Question A newborn infant may receive the Pulse Polio vaccination, right?
Answer  The Pulse Polio vaccination may be administered to a newborn kid extremely safely.
Booster DPT/OPV shots were given to a youngster two days before to National Immunization Day. After two days, should the
Question Can a newborn be taken to Polio Kendra for Pulse Polio drops?
Answer  New born should be brought to the Polio Kendra so that they can receive the drops. It is secure for the youngster and essential for the eradication of polio.