The Navyug School is an innovative educational institution for exceptionally talented youngsters. The New Delhi Municipal Council (NDMC) and the Navyug School Education Organization established it in 1973.It is still considered a "model institution" by many standards. Its facilities and services are on par with those of other highly regarded public schools.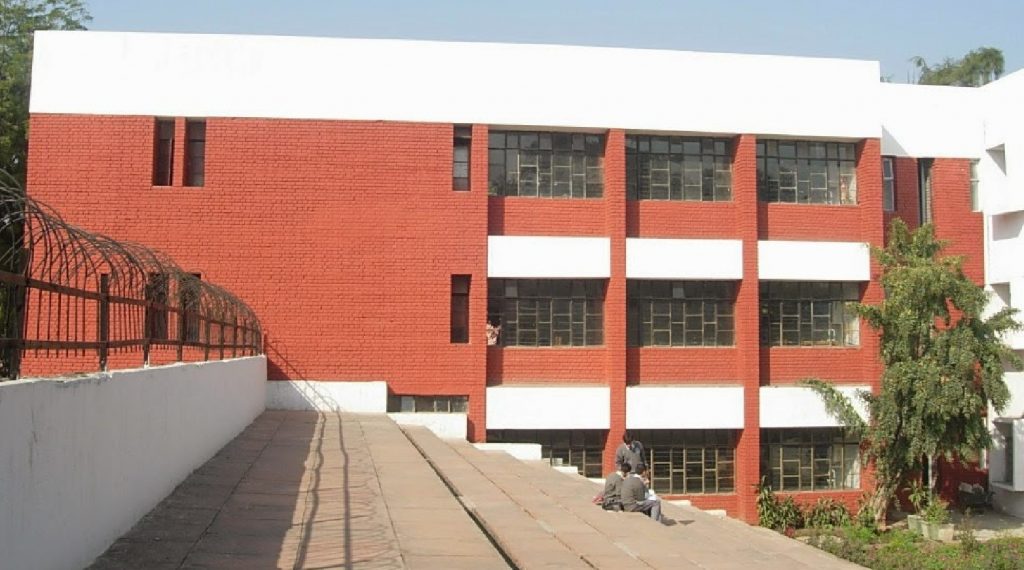 The alums are now prominent figures in governments and businesses around the world. Navyug School Sarojini Nagar aims to give its children with a well-rounded education by creating an environment conducive to their personal and intellectual growth. The school offers a wide variety of extracurricular activities to assist students grow in a variety of ways, including their character, discipline, teamwork, secular viewpoint, spirit of adventure, and principles of selfless service. Our school is built around state-of-the-art facilities, including state-of-the-art classrooms, well-equipped modula r labs, a swimming pool, an outdoor theatre, and an auditorium. Navyug School Sarojini Nagar is notable for its Atal Tinkering Lab and Language Lab. Students' talents can be displayed through the school's NCC and House system. A sense of community and shared purpose among the faculty and students is fostered by the positive atmosphere provided by the school.
Sarojini Nagar, in New Delhi, is home to the first of the store's eleven locations. J. N. Dar, a graduate of nearby Eton College, served as the institution's first principal. NDMC expanded to ten more locations in Delhi due to the popularity of its original campus. Navyug School Education Society is in charge of all campuses and receives funding from NDMC. There are currently 1200 kids enrolled at Navyug School in Sarojini Nagar, and every year there is a waiting list. Free meals, school supplies, and uniforms are offered to the pupils.
Official School Website for Online Admission
nvsarojininagar.ndmc.gov.in
Phone
+91-11-26870393
Email id
nsjn-ss-ndmc@ndmc.gov.in
Address
P&T Quarters, Sarojini Nagar,
New Delhi 110023
The right to an education should not depend on a person's financial status. A developed nation's backbone is its educated populace. Only the wealthy could afford the few private schools that existed during independence. Although public schools were inexpensive, they provided a much lower quality education than their private counterparts.
Although wealth is not directly proportional to intelligence, it is necessary for extracting and processing the underlying intelligence. Unfortunately, the lack of funding often results in the squandering of latent talent among economically disadvantaged groups. In 1973, the first Navyug School opened in Sarojini Nagar, Delhi, thanks to the efforts of the New Delhi Municipal Council (NDMC) in creating the Navyug School Education Organization to capitalise on this unrealized potential. Former NDMC vice president Smt. Vidyaben Shah is credited for conceptualising the school. The phrase "school for gifted youngsters" is often used to describe the institution.
Students are chosen via a rigorous written test and subsequent interview. Both the students and the faculty are subjected to a thorough screening process, bringing these institutions on par with the best private schools in India. The Mandir Marg location is the newest one.