National Rail Museum Delhi
The National Rail Museum in Delhi is a remarkable tribute to the rich history and evolution of Indian Railways. Located in Chanakyapuri, one of the most upscale areas of Delhi, this museum houses an extensive collection of locomotives, carriages, and artifacts, making it a popular destination for anyone interested in the development of Indian Railways.
The National Rail Museum, New Delhi showcases the splendid more than 166 years of the rich heritage of the Indian Railway sprawled in over 11 acres of land. The expansive outdoor gallery is styled after a train yard, complete with a turntable and a collection of fascinating vehicles such as royal saloons, wagons, carriages, armoured trains, rail cars, and more. These authentic, life-size displays have been meticulously restored to their original condition. The Indoor Gallery features interactive displays and models that tell the incredible tales of the history and future of transportation on the Indian Railways, from their earliest days to the present day. Visitors can imagine how a single investment by the Indian Railway contributed to the unification and development of India through the museum's remarkable collections of historical photographs, documents, railway artifacts, static exhibits, antiquated items, and old furniture.
One of the main highlights of the National Rail Museum is the indoor gallery that features various exhibits showcasing the history of Indian Railways. The gallery includes photographs, maps, and models that depict the evolution of Indian Railways from its inception to modern-day bullet trains. Visitors can also explore a display of railway uniforms, clocks, and signal equipment, among other artifacts.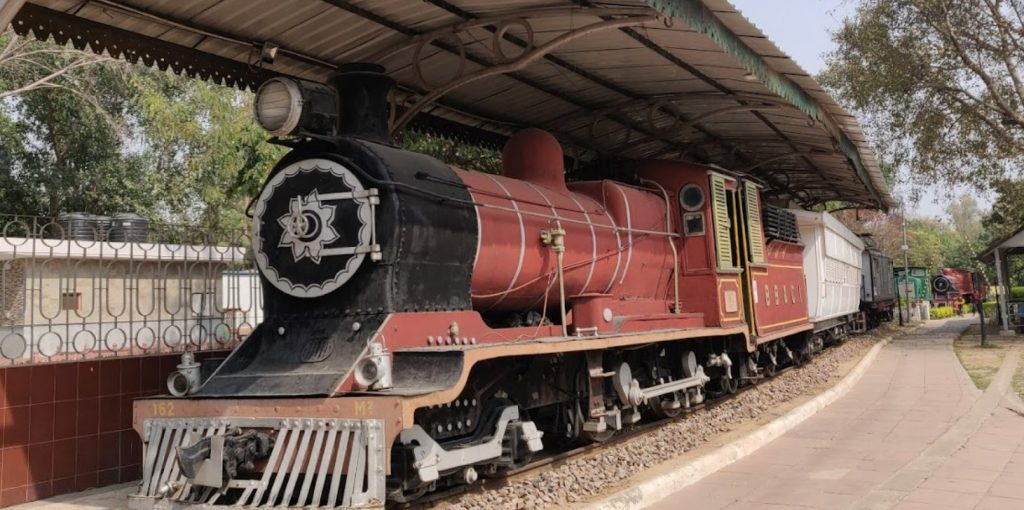 Outdoor displays of locomotives and carriages are another major attraction at the National Rail Museum. The museum has a vast collection of locomotives that includes steam, diesel, and electric engines. Visitors can observe the massive size of these engines up close and learn about their various parts and functions. The outdoor display also includes various types of carriages and wagons used by the Indian Railways over the years, such as luxury coaches, mail vans, and freight wagons.
National Rail Museum Timings
National Rail Museum
Location
Chandra Gupta Marg, Chankyapuri,
Near Bhutan Embassy, Delhi
Timings
10 am to 5 pm, Tuesday to Sunday
Weekly off
Monday
Last Entry
till 4:30 pm
Nearest Metro Station
Sir M Vishweshwaraiah Metro Moti Bagh Station
Distance from Nearest Metro Station
2 km
Nearest DTC Bus Stand
Moti Bagh
Bus Route Numbers
602, 604, 620, 630, 641, 660, 680, 780, 781
Distance from Nearest Bus Stand
700 meters
Parking fee for 2 wheeler
Rs 10 per hour
Parking fee for 4 wheeler
Rs 20 per hour
The National Rail Museum also features a mini train ride that takes visitors on a tour of the museum. This ride covers the outdoor display, providing an excellent opportunity for visitors to see the engines and carriages up close. Children especially enjoy the thrill of riding on a train and learning about its history. Visitors can also shop for souvenirs at the museum's souvenir shop which sells various items related to Indian Railways, including books, postcards, and models of locomotives and carriages.
National Rail Museum Ticket Price
Activity

Adult

Weekdays

Weekend & Govt Off

Rs 50
Rs 100
Joy Train
Rs 20
Rs 50
Toy Train
Rs 100
Rs 200
Diesel Stimulator
Rs 150
Rs 300
Steam Stimulator
Rs 150
Rs 300
Coach Stimulator
Rs 100
Rs 200
Activity

Child (3-12 years)

Weekdays

Weekend & Govt Off

Rs 10
Rs 20
Joy Train
Rs 10
Rs 20
Toy Train
Rs 100
Rs 200
Diesel Stimulator
Rs 150
Rs 300
Steam Stimulator
Rs 150
Rs 300
Coach Stimulator
Rs 100
Rs 200
The above fare is calculated on a per-ride basis.
Ages 3-12 are considered children.
Free of charge for children under 3 (not applicable for institutional or group bookings).
From Tuesday to Friday, we have a weekday (except Gazatted Holiday).
The words "weekend" and "Sunday" are synonymous (along with Gazatted Holiday).
The museum is open from 10:00 to 17:00 (the last admission is at 16:30).
Only on Wednesdays and Sundays does PSMT operate.
Schools and other organisations that request more than 30 tickets at once will receive a 50% discount on CHILD ENTRY TICKETS ONLY. This offer is not valid on weekends or federal holidays.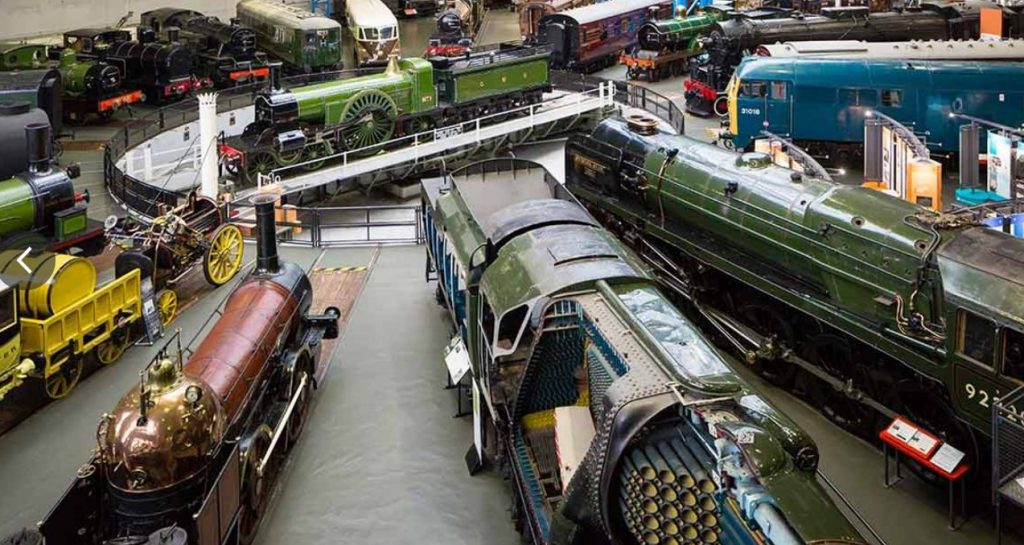 Apart from the indoor and outdoor displays, the National Rail Museum also hosts several interactive exhibits that allow visitors to experience the workings of Indian Railways. The museum has a working signal cabin that gives visitors a chance to learn how signals work and how they are used to control train traffic. There is also a steam simulator that allows visitors to operate a steam engine and learn about the complexities of steam locomotion.
National Rail Museum Online Ticket Booking
The National Rail Museum in Delhi online ticket booking process is straightforward and user-friendly. To book tickets online, visitors need to go to the museum's official website and click on the 'Online Booking' option. After selecting the preferred date and time of the visit, visitors need to provide their personal details, including name, contact number, and email address. Once the payment is made, visitors receive an e-ticket that they need to show at the museum's entrance. The museum offers a range of ticket options, including regular admission tickets, guided tour tickets, and school group tickets. Tickets for the National rail museum can be booked online via the official website, here is the link:
One of the most popular attractions at the National Rail Museum is the Fairy Queen, the oldest working steam locomotive in the world. The Fairy Queen was built in 1855 and was used to haul the Viceregal train for the British in India. Today, the Fairy Queen is a beloved symbol of Indian Railways and is displayed prominently at the museum.
The National Rail Museum also hosts several events throughout the year, including model train shows, heritage walks, and special exhibits. These events provide visitors with a chance to learn more about Indian Railways and its history while also enjoying various cultural and educational activities.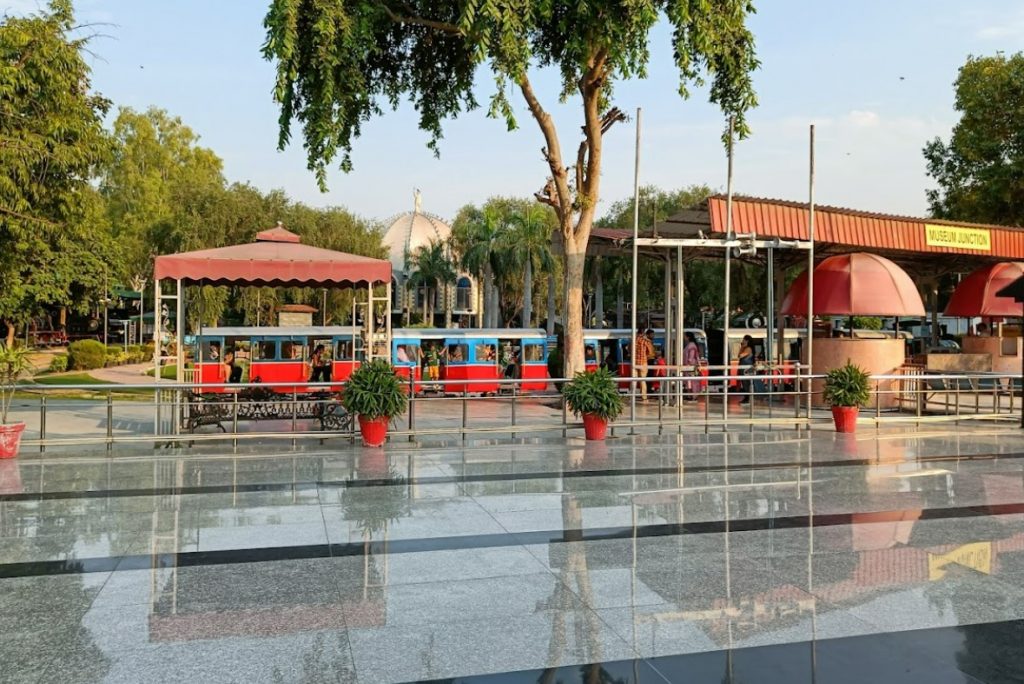 Moreover, the National Rail Museum is a great place to learn about the impact of railways on Indian society and economy. Indian Railways is the fourth largest railway network in the world, and it plays a significant role in connecting people and businesses across the country. The museum's exhibits showcase the different ways in which Indian Railways has contributed to the country's growth and development over the years.
In addition to its impressive exhibits, the museum is also home to a variety of dining options, including a food court that offers a range of delicious food and beverages. The food court is located on the museum's premises and is easily accessible to visitors. It is open every day of the week and serves a variety of dishes that cater to all tastes and preferences. The food court is a great place to take a break from exploring the museum and enjoy a delicious meal or snack.
Finally, the National Rail Museum is easily accessible by public transport, making it a convenient destination for visitors to Delhi. The museum is located close to several metro stations and bus stops, making it easy to reach from anywhere in the city. Visitors can also hire a taxi or auto-rickshaw to reach the museum.
In conclusion, the National Rail Museum in Delhi is a unique and fascinating destination that offers a wealth of information and experiences for visitors of all ages. From its vast collection of locomotives and carriages to its interactive exhibits and special events, the museum is a must-visit attraction for anyone interested in the history and impact of Indian Railways.