Adipurush Movie Review
The film Adipurush, featuring actors Prabhas and Kriti Sanon, hit theaters on June 16, 2023. Audiences have shown great enthusiasm for this film, resulting in tremendous advance bookings. It is expected to gross over 100 crores in its opening weekend. The movie's storyline is based on Valmiki's Epic Ramayana.
The star-studded cast of Adipurush includes Prabhas, Kriti Sanon, Saif Ali Khan, Sunny Singh, and Devdutta Nage. Prabhas takes on the role of Ram, while Kriti Sanon portrays mother Sita. In this article, we will provide a detailed review of Adipurush, along with recommendations on whether you should watch it.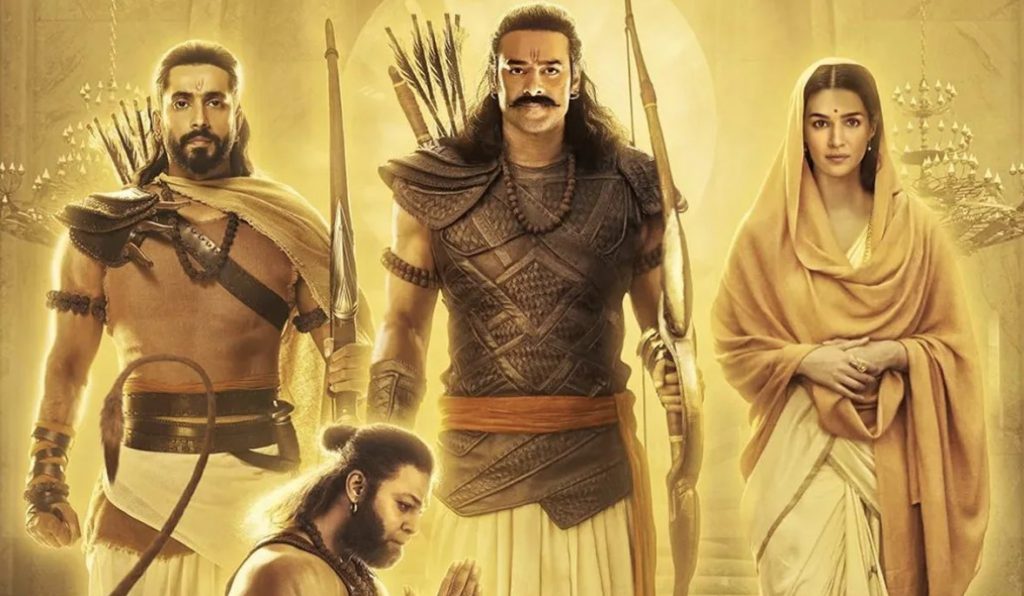 Adipurush, Bollywood's most highly anticipated film of the year, has finally released on June 16th. Fans of Prabhas have been eagerly awaiting this film, which is now showing on approximately 4000 screens across the country. Adipurush is being released in multiple languages, including Hindi, Malayalam, and Telugu. Speculations suggest that the film's total box office collections on the first day, across all languages, could amount to 100 to 150 crores.
Adipurush Movie Overview
| | |
| --- | --- |
| Film | Adipurush |
| Release date | 16 June 2023 |
| Producers | Bhushan Kumar, Prasad Sutar, Rajesh Nair, Krishan Kumar |
| Lead Cast | Prabhas, Kriti Sanon, Sunny Singh, Saif Ali Khan, Dev Dutta Nage |
| Budget | 500 crore |
| First-day collection of Adipurush | 100-150 Crore ( Expected) |

Adipurush Movie Storyline
Promoted as a cinematic celebration of "the victory of good over evil," Adipurush is a multilingual adaptation of the Hindu epic Ramayana. Directed by Om Raut and produced by Bhushan Kumar, this highly ambitious project features the renowned superstar Prabhas in the lead role, while Kriti Sanon brings the character of Sita to life.
Adipurush Movie Star Cast
Adipurush stars Prabhas, Kriti Sanon, and Saif Ali Khan in pivotal roles. Prabhas portrays Raghav, Kriti plays Janaki, Saif takes on the role of Lankesh, Sunny Singh appears as Laxman, and Devdutt Nag embodies Hanuman.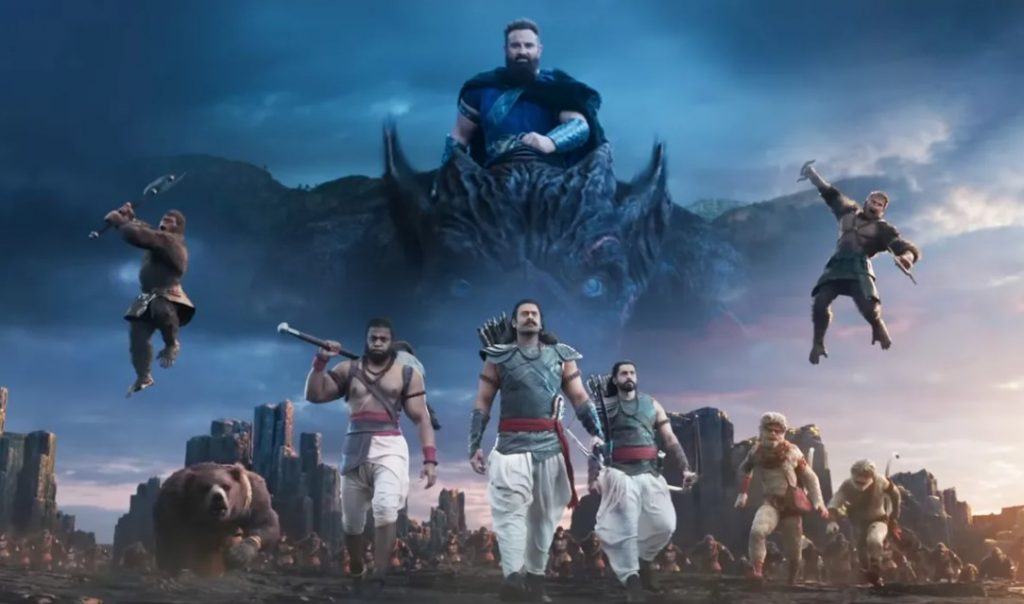 Adipurush Movie Budget
Adipurush Movie has set a new benchmark for visual effects in Indian cinema. With an estimated budget of 500 crores, it stands as one of the most expensive films ever made in India. A significant portion, around 250 crores, has been allocated for visual effects, ensuring a seamless blend of mythology and cutting-edge technology.
The filmmakers took audience feedback seriously and increased the budget to enhance visual effects, CGI, lighting, and color grading after the teaser trailer received criticism. Adipurush was simultaneously shot in Hindi and Telugu languages, incorporating stunning 3D visuals.
Music and Visual Effects
Adipurush features a captivating musical score composed by the talented duo Ajay–Atul, which perfectly complements the epic narrative, elevating the emotional depth of the story. Sachet–Parampara, known for their soulful compositions, have also contributed to the film's soundtrack. The first single, "Jai Shri Ram," released on Hanuman Jayanti, has mesmerized audiences with its devotional fervor. Another enchanting track, "Ram Siya Ram" (Hindi) and "Ram Sita Ram" (Telugu), was unveiled later, further building anticipation for the film.
Adipurush Movie Review
Adipurush, the Bollywood film, has hit theaters and is generating a lot of buzz among audiences. The film has garnered positive reviews, with people actively discussing it on social media. Speculations suggest that Adipurush may surpass the box office record set by Pathan, the biggest