Malibu is a rum-based liqueur with a distinctive coconut flavour and a 21.0% alcohol by volume. Pernod Ricard, the current owner of the Malibu brand, labels it as a "flavoured rum" wherever such a classification is permissible under local legislation.
Coconut is the original flavouring for the original Malibu rum. Banana, pineapple, passion fruit, island melon, and mango are just a few of the tropical fruits that have been used to flavour the many Malibu rum varieties available around the world. In addition to the original coconut liqueur, there are several other variations, including a blend with mint (called Malibu Fresh), a variant combined with tequila (called Malibu Red), and a double-strength version (called Malibu Black) that blends dark rum and the original liqueur (with 35% ABV).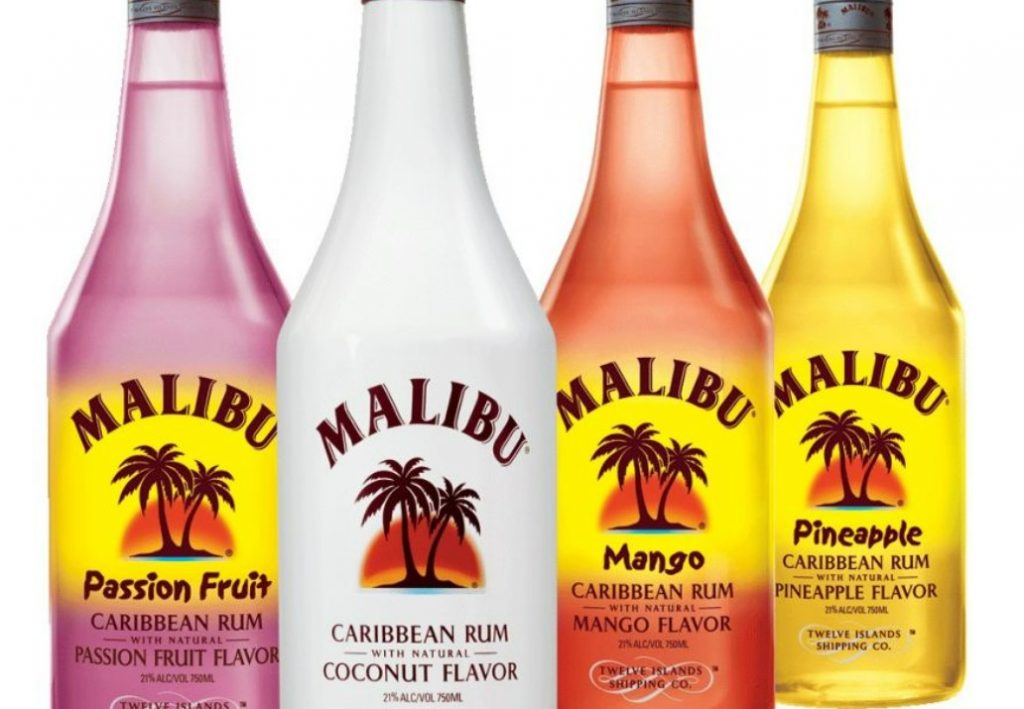 Tom Jago of International Distillers & Vintners came up with the idea for the beverage, which was initially produced in Curaçao using fruit spirits flavoured with rum and coconut extract. The product was first utilised by bartenders as a way to shorten the time it took to mix a pia colada. West Indies Rum Distillery Ltd., based in Barbados, now produces the rum after moving production there as demand increased.
In Delhi and Gurgaon, Malibu Rum is available in private liquor shops, duty free shops at Airport (Terminal 3/ T3) etc.
| | |
| --- | --- |
| Country of origin | Barbados |
| Manufacturer | West Indies Rum Distillery Ltd. |
| Type | Rum |
| Profile | warm and mellow |
| Alcohol by Volume | 21% |
| Sizes | 180ml, 375ml, 750ml |
| Official Website | maliburumdrinks.com |
Pricing for Malibu Rum in Delhi is as follows :-
| | | |
| --- | --- | --- |
| Brand | Volume | Price |
| Malibu Original Caribbean Rum | 750 Ml | Rs 1600 |
| Malibu Passion Fruit Rum | 750 Ml | Rs 1450 |
| Malibu Banana Rum | 750 Ml | Rs 1450 |
| Malibu Mango Rum | 750 Ml | Rs 1450 |
| Malibu Pineapple Rum | 750 Ml | Rs 1450 |
| Malibu Island Spiced Rum | 750 Ml | Rs 1450 |
| Malibu Lime Rum | 750 Ml | Rs 1450 |