LIC Agent Recruitment 2023
Are you ambitious, honest, and ready to work hard, If you are, you may be the right person to consider as an Urban Careers Agent. Life Insurance Corporation of India (LIC) provides an independent livelihood with a bright future.
The Life Insurance Corporation of India (LIC) has long been recognized as one of the leading insurance providers in the country. With its vast range of insurance products and a strong presence across India, LIC has been instrumental in safeguarding the financial futures of millions of individuals and families. A crucial factor contributing to LIC's success is its extensive network of LIC agents. In this article, we will explore the process of LIC agent recruitment, highlighting the significance of this role and the opportunities it offers.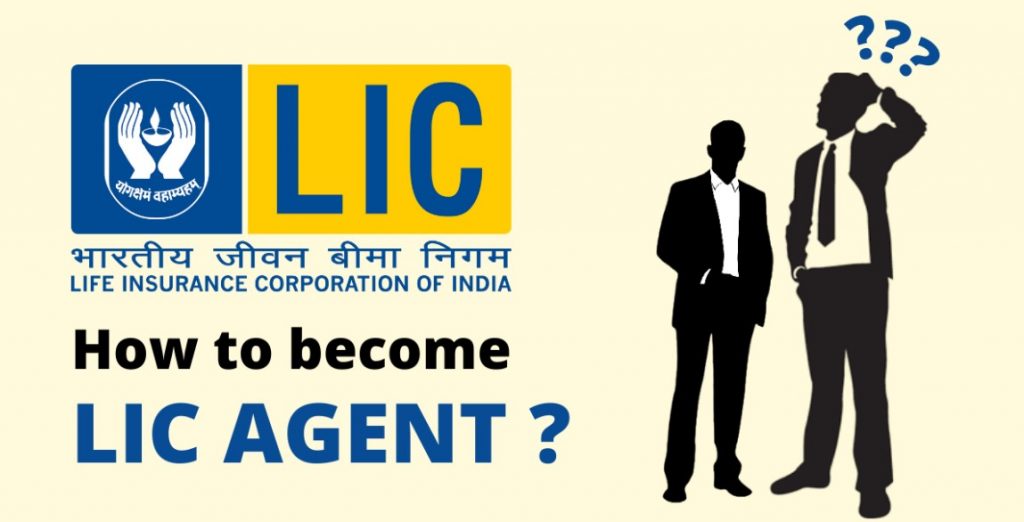 The Role of LIC Agents
LIC agents are the backbone of the corporation, serving as the face of LIC and playing a vital role in expanding its customer base. These agents are entrusted with the responsibility of understanding customers' insurance needs, educating them about various policies, and helping them make informed decisions to secure their financial goals. Acting as intermediaries between LIC and policyholders, agents not only sell insurance policies but also provide valuable after-sales services such as claim assistance and policy renewals.
Benefits of Becoming an LIC Agent
Lucrative Earnings: One of the primary reasons individuals are attracted to becoming LIC agents is the potential for high earnings. Agents receive attractive commissions on the policies they sell, and these commissions are often recurring in the form of renewal commissions. This incentivizes agents to build long-term relationships with their clients and ensures a steady income stream.
Flexible Working Hours: As an LIC agent, you enjoy the flexibility to set your working hours. This allows you to maintain a work-life balance and pursue other personal or professional interests. Whether you are a student, a homemaker, or a retiree, the flexibility offered by this role makes it an ideal choice for many.
Entrepreneurial Opportunity: Becoming an LIC agent is akin to starting your own business. You have the freedom to build your client base, develop your marketing strategies, and determine your success. With hard work and dedication, you can establish a flourishing career in the insurance industry and reap the rewards of your efforts.
Continuous Learning and Skill Development: LIC provides comprehensive training programs and workshops to equip agents with in-depth product knowledge, sales techniques, and customer service skills. This commitment to continuous learning ensures that LIC agents stay updated with the latest industry trends and enhances their professional growth.
Social Impact: Being an LIC agent allows you to make a positive impact on people's lives. By offering financial protection and guiding individuals towards suitable insurance plans, agents contribute to the overall well-being and financial security of their clients and their families.
Stipend
Rupee. 12,000/- (1st balance) per month,
Rs. 11,000/- (2nd year) per month and…
Rupee. 10,000/- (3rd year) (For Metropolitan)
Rupee. 10,000/- (First Year) per month, to
Rupee. 9,000/- (2nd year) per month and
Rupee. 8,000/- (3rd year) (for other centers)
 75% stipend will be payable at the end of the month.
 25% monthly stipend will be payable as lump sum amount for 2 months which will be
Payable at the end of the year.
Also, earn attractive commission on the business done.
Earn additional productivity based incentives.
Two  wheeler owners can become eligible for the premium.
Eligible for Chief Life Insurance Advisor after three years subject to condition
Eligibility Conditions
Age: 21-35 years, based on last birthday. The age limit can be relaxed up to 40 years for SC/ST and Ex-servicemen, and applicants having sales and marketing experience.
Ability
Graduation (For Metros)
12th (For Other Centers)
Spouses of employees and agents of Life Insurance Corporation of India, Central/State Government/PSU employees are not eligible.
Relatives of Development Officers/Agents/Employees are not eligible.
RETIRED EMPLOYEES/EX-AGENTS SEEK RE-EMPLOYMENT TO BE RECRUITMENT AS UCA Will not be allowed.
Residential Condition
At least one career agent within the jurisdiction of the branch on the date of notification of recruitment
Must be a resident since years.
Note: The following Carrier Agents may contact the Branch Incharge of the Branches
Mr. Sanjay, Branch Manager, Life Insurance Corporation of India, Branch No.-31D, Opp./2 New Rohtak Road, Opposite Liberty Cinema, Karol Bagh, New Delhi-5, Tel: 28711133, Mobile- 9810941996, Email: bo 31d@licindia .com
Mr. Vipin Chand Joshi, Branch Manager, Life Insurance Corporation of India, Branch No.-320, Laxmi Insurance Building, 2nd Floor, Asaf Ali Road, New Delhi-2, Tel: 23233009 Mobile – 9463337890, Email: bo 320@licindia.com
Ms. Kalpana Sharma, Branch Manager Life Insurance Corporation of India, Branch 33B, 2nd Floor Jeevan Pravah District Centre, Janak Puri, New Delhi-58, Tel: 28855169 Mobile- 9605749994, Email: bo 33b@licindia.com
Mr.RK Pandey, Branch Manager, Life Insurance Corporation of India, Branch No.-11 C.F-19 United Insurance Building, 3rd Floor, Connaught Circus, New Delhi- 1, Tel: 23327856, Mobile: 8860280630, Email: bo 11c@licindia. com
Mr. Vipin Sharma, Branch Manager, Life Insurance Corporation of India, Branch No.- 1021, 18/60 Geeta Colony, Opposite Bhagat Singh Park, Delhi-31, Tel: 22043553 Mobile- 9871374609, | Email: bo_1021@licindia.com
Mr. Sudhir Mehta, w. Branch Manager, Life Insurance Corporation of India, Branch No-1181, R K Tower, Near Sagar Villa, Rohtak- 124001, Tel: 01262266365 Email: bo 1181@licindia.com, Mobile – 9466129501
Becoming an LIC agent offers a rewarding career opportunity, combining financial success with the satisfaction of helping others secure their futures. LIC agents serve as trusted advisors, providing individuals and families with the means to protect themselves against unforeseen circumstances. If you have the drive, determination, and a passion for making a difference, consider embarking on a journey as an LIC agent and join the esteemed network of professionals dedicated to the welfare of their clients and the nation as a whole.