Khoya, also known as mawa, is an essential ingredient in many traditional Indian sweets and desserts. It is made by simmering milk over low heat for a long period of time until all the moisture evaporates, leaving behind a dense, fudge-like substance. Khoya is used in a variety of desserts, such as gulab jamun, barfi, and rasgulla.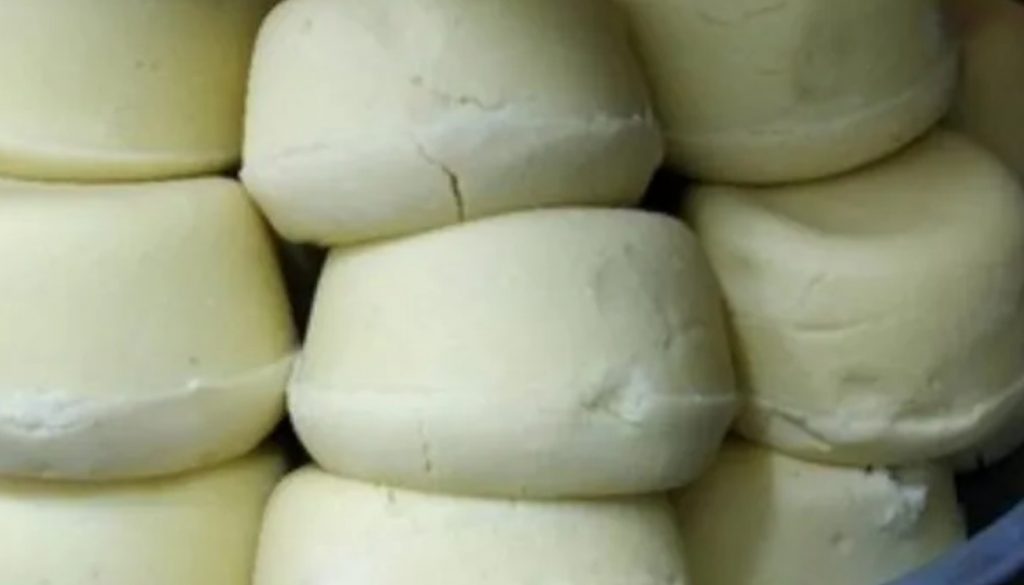 In Delhi, khoya is a popular ingredient used in many sweet shops and restaurants. The price of khoya in Delhi varies depending on a number of factors, such as the quality of the milk used, the demand for khoya, and the season. Khari Baoli and Chandni Chowk are believed to be wholesale markets in Delhi for Khoya. Other than these markets there are various local markets in Delhi where Khoya is sold in bulk are Azadpur, Janak Puri, Dwarka, Patel Nagar, Lajpat Nagar, Najafgarh, Geeta Colon, GTB Nagar etc.
| | |
| --- | --- |
| Khoya Price in Delhi |  Rs 240 – Rs 600 per Kg |
Currently, in 2023, the price of khoya in Delhi ranges from Rs. 200 to Rs. 450 per kilogram. However, during festivals such as Diwali, Holi, and Raksha Bandhan, the price of khoya can increase significantly due to the high demand. During these times, the price of khoya can go up to Rs. 600 per kilogram.
In addition to the demand and season, the price of khoya also depends on the quality of the milk used to make it. The higher the fat content of the milk, the better the quality of the khoya. Therefore, khoya made from buffalo milk is considered to be of better quality than khoya made from cow milk. Khoya which is sold in wholesale markets in usually in form of blocks called pindi. Other than local khoya, some renowned brands have also started selling it like Amul Khoa, Ananda, etc.
Some sweet shops in Delhi make their own khoya, while others purchase it from wholesale markets. The price of khoya at wholesale markets is generally lower than the price at sweet shops. However, the quality of the khoya may not be as good as the khoya made in-house at sweet shops.
In recent years, the price of khoya has been on the rise due to the increase in the cost of milk and other raw materials. Additionally, the COVID-19 pandemic has disrupted the supply chain, causing fluctuations in the price of khoya and other food items.
Overall, the price of khoya in Delhi is subject to various factors such as quality of milk, demand, season and supply chain disruptions. If you are looking to purchase khoya, it is recommended to compare prices at different sweet shops and wholesale markets to find the best deal.