Indian whisky has a cult following; it originated in the Garhwal district of the state of Uttarakhand. The Himalayan roots give the tea its unique flavour, which also features notes of citrus, caramel, and dark chocolate. The already-excellent flavour is amplified, and it goes wonderfully with any additional ingredients. This item can be yours for just Rs 2,999.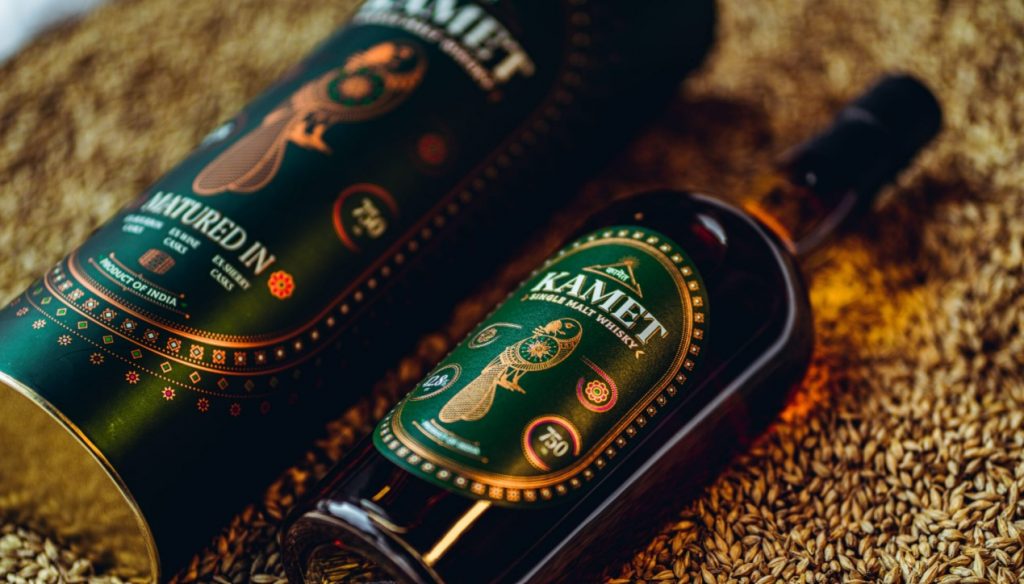 Kamet is available in 750 ml size. Here is the pricing for Kamet Whisky in Delhi :
| | | |
| --- | --- | --- |
| Kamet Whisky | 750 ml | Rs 2999 |
Kamet single malt is the result of two distillations in copper pot stills and the skillful blending of the Kamet philosophy of Wine influenced by the famed master blender Nancy Fraley.
| | |
| --- | --- |
| Nose | Produces a flavour profile that is reminiscent of wine, with hints of fruit and oak spice. enhanced by the addition of vanilla, caramel, and delicate raisins, plus nutty, delicious dark chocolate. |
| Palate | Bright, fruity, and spicy introduction. Flavors of fresh and dried fruits blend together in vanilla undertones. Oaky vanilla, spice, and dark chocolate linger in the background. |
| Finish | Sherried sweetness and dryness meet in perfect harmony, and the finish is lengthy and nutty thanks to the spicy oak and tannins that persist. |
Six-row barley cultivated in the Himalayan foothills is used to make kamet. It's been matured in a variety of barrels, including those previously used to hold bourbon in the United States, wine in France, and sherry in Spain (Pedro Ximenez & Oloroso). Kamet whisky is uncolored and unchill filtered.