JIO Petrol Pump Dealership
If you want to make money by opening a petrol station, there is a great opportunity for you. You can easily earn by becoming a petrol station dealer. The leading company in the country, Jio-BP, is offering this opportunity. Let us explain how you can become a petrol station dealer and make good money.
In October 2021, Jio-BP opened its first mobility station. Jio-BP is now searching for Growth Entrepreneurs, particularly those who own land in cities or urban areas, especially near National/State Highways. Jio-BP is a joint venture between Reliance Industries Limited and BP, and it operates under the brand name Jio-BP.
Customers will receive these benefits. Jio-BP launched its first mobility station in October 2021. Here, customers not only get fuel but also enjoy special technology and various facilities such as EV charging, CNG, and battery swap solutions.
Jio-BP retail outlets offer customers a variety of services such as fuel, CNG, EV charging, battery swap solutions, convenience stores, cafes, and express oil change with advanced technology. Jio-BP is actively seeking Growth Entrepreneurs, particularly individuals who own land in urban areas, especially near National/State Highways.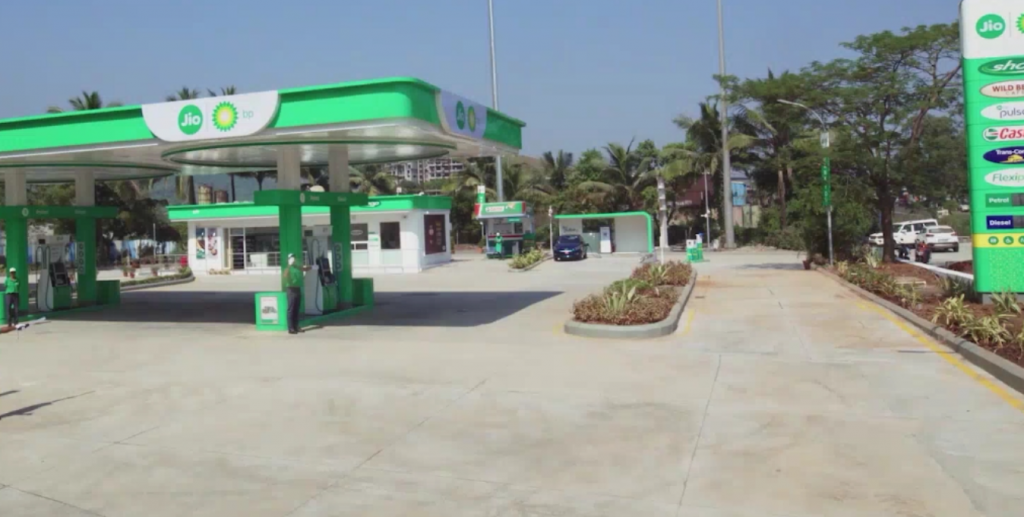 Investment Required for JIO Petrol Pump Dealership
To become a Jio-BP dealer, here are a few important things you need:
You must own land, with specific size requirements: 1200 square meters in urban areas, 3000 square meters near National/State Highways, and 2000 square meters near other roads.
You'll need to invest more than Rs 2 crore, but please note that this investment doesn't include the cost of the land. The exact amount may vary depending on the location.
It's essential to have a long lease agreement for the land you own.
To become a petrol station dealer, you need to have your own land in the city. You should have 1200 square meters of land for national/state highways or 3000 square meters for other roads. You will need to invest around 2 crore rupees to open the petrol station. Additionally, you must have a long lease agreement for the land.
How to Apply for JIO Petrol Pump Dealership
Visit the official link https://partners.jiobp.in/
Submit your expression of interest on that page.
Fill in all your details, including your name, email address, and mobile number.
You can also contact them through official email or WhatsApp.
For official email, use jiobp.dealership@jiobp.com
For WhatsApp, send a message saying "Hi" to the number 7021722222.
Fraud Alert
It has been noticed that some unauthorized individuals are illegally soliciting online applications for Reliance BP Mobility Limited's Mobility Station dealership through fake websites. They are also tricking people into transferring money to fake bank accounts by disguising the account holder's name to resemble that of Reliance BP Mobility Limited or its affiliated companies. Please be aware that Reliance BP Mobility Limited has no connection or association with these fake websites.