Jameson Whisky is one of the most popular Irish whiskies worldwide, known for its smooth taste and distinct flavor profile. It is widely available in Goa, a popular tourist destination located on the west coast of India. This article will discuss the price of Jameson Whisky in Goa and what factors affect its pricing.
The price of Jameson Whisky in Goa may differ based on various factors, such as taxes, retailer, and other charges. Furthermore, the availability of certain variants may be limited due to their rarity and high demand. Therefore, it is advisable to conduct research and compare prices across different retailers before making a purchase.
Jameson Whisky is widely available in Goa, and it can be found in various retail stores, bars, and restaurants. It is popular among both locals and tourists who enjoy its smooth taste and rich history. Pernod Ricard's Irish Distillers division produces Jameson, a blended Irish whiskey. Jameson, one of the six principal Dublin Whiskeys, is currently made in County Cork at the New Midleton Distillery. In 2019, annual sales topped 8 million cases, making it the best-selling Irish whiskey in the world by a wide margin. Its international sales date back to the early 19th century, and it is now offered in more than 130 different nations.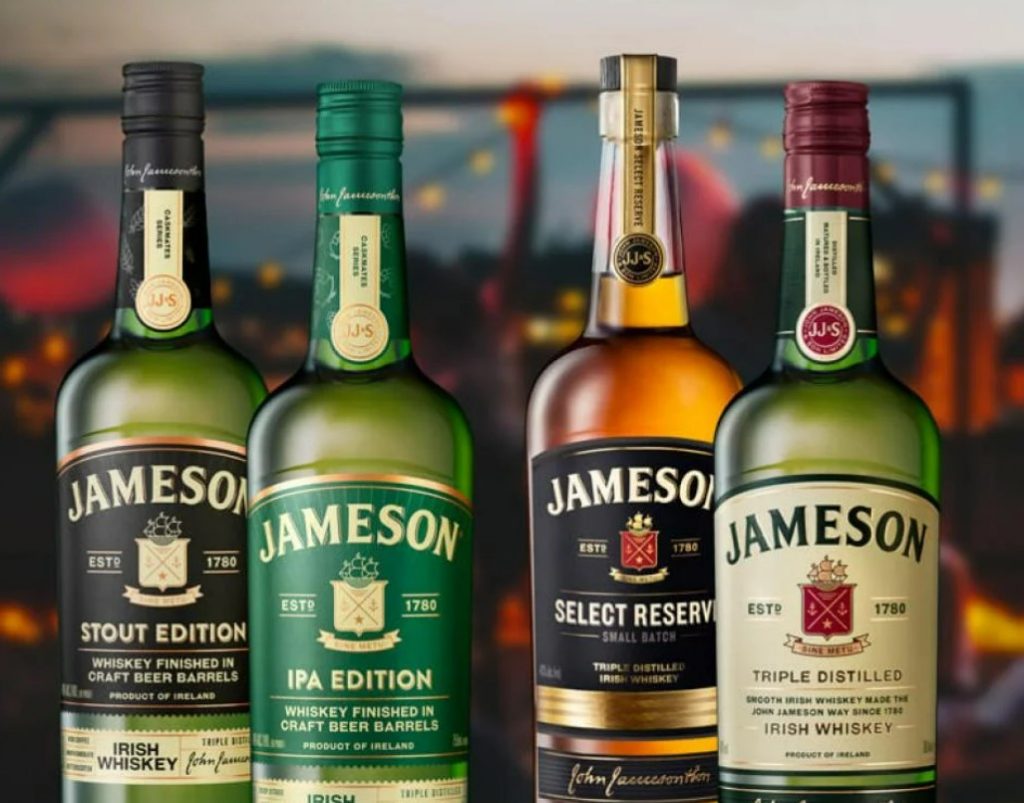 Jameson Whiskey comes in several varieties, which are as follows :-
Original
Crested
Black Barrel
Black Barrel Cask Strength
Signature
Makers Series
18 Year Old and
18 Year Old Bow Street release.
| | |
| --- | --- |
| Country of origin | Cork (Dublin), Ireland |
| Area Served | Worldwide |
| Manufacturer | Irish Distillers (Pernod Ricard) |
| Type | Irish Whiskey |
| Alcohol by volume | 40% |
| Common Variants | Original, Crested, Black Barrel, Black Barrel Cask Strength, Signature, Makers Series, 18 Year Old and 18 Year Old Bow Street release. |
| Official Website | www.jamesonwhiskey.com |
Pricing for Jameson  Whisky in Goa is as follows :-
| | | |
| --- | --- | --- |
| Brand | Volume | Price |
| Jameson Irish Whiskey | 750 Ml | Rs 1850 |
| Jameson Caskmates Stout Edition | 750 Ml | Rs 2900 |
| Jameson Signature Reserve | 750 Ml | Rs 3950 |