The price of Imperial Blue whisky in Delhi has been on the rise in recent years. This popular whisky is now selling for around Rs 500 per bottle, up from Rs 375 for 750ml bottle just a few years ago. The increase in price is due to the rising cost of production and the high demand for the product in the Indian market.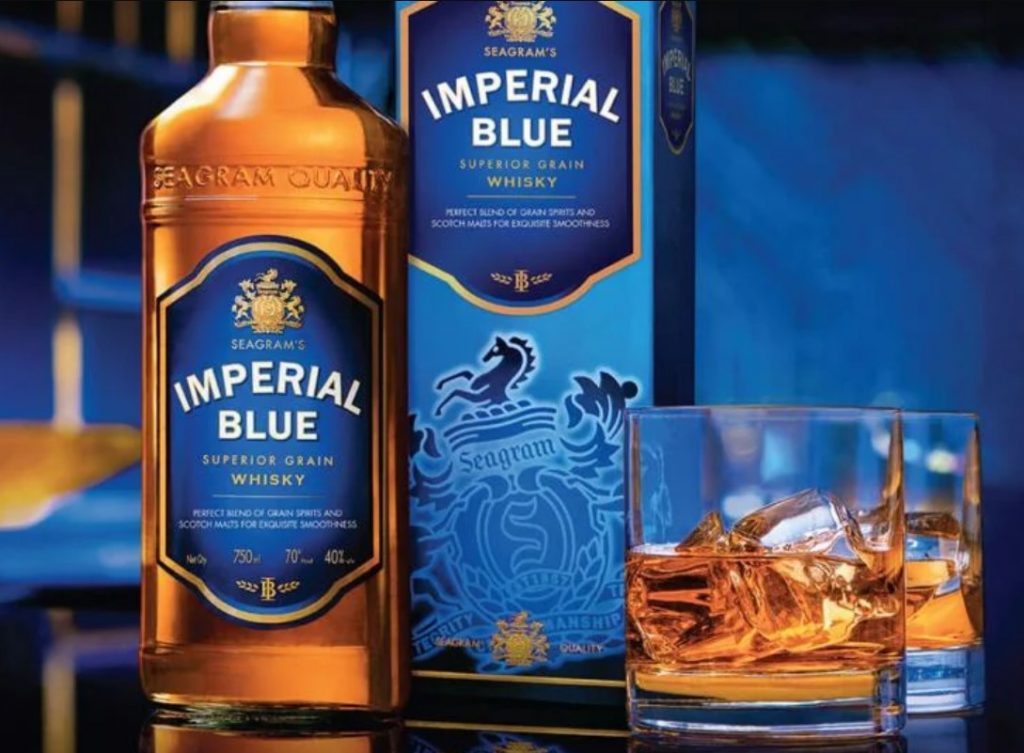 Imperial Blue, a premium blend of Indian grain spirits and imported Scotch malts, is one of the world's best-selling whiskies. Since its 1997 debut in India, whisky drinkers around have marvelled at its silky smoothness. Imperial Blue has been a huge success for Pernod Ricard ever since it was acquired by the company in 2002, and it is now their top-selling product by volume. Imperial Blue is the flagship whisky brand of Pernod Ricard India, and for good reason: it's incredibly smooth thanks to a careful blending of Indian grain spirits with international scotch malts.
IB, short for Imperial Blue, is a brand of Indian whiskey owned by Pernod Ricard and introduced in 1997. The brand is also known by its former name, Seagram's Imperial Blue. Indian grain spirits are combined with imported Scotch malts to create this drink. Bottle sizes range from 90ml to the more usual 750ml, 375ml, and 180ml. Here is the price list for Imperial Blue in Delhi.
| | | |
| --- | --- | --- |
| Brand | Size / Volume | Price in Delhi |
| Imperial Blue Whisky Price | 750 ml | Rs 510 |
| Imperial Blue Whisky Price | 375 ml | Rs 290 |
| Imperial Blue Whisky Price | 180 ml | Rs 160 |