Fatehpur Sikri Fort
Nestled on a rocky ridge in the Indian state of Uttar Pradesh, Fatehpur Sikri Fort stands as a hauntingly beautiful testament to the grandeur and vision of the Mughal Empire. This UNESCO World Heritage Site, often referred to as the "City of Victory," captivates visitors with its elegant architecture, historical significance, and intriguing tales that have woven themselves into its stone walls. Join us on an enchanting journey as we delve into the fascinating history and architectural marvels of Fatehpur Sikri Fort.
| | |
| --- | --- |
| Aspect | Details |
| Location | Fatehpur Sikri, Uttar Pradesh, India |
| Construction | Initiated by Emperor Akbar in 1569 |
| Architectural Style | Mughal architecture with Persian and Indian influences |
| Significance | UNESCO World Heritage Site, historical and architectural importance |
| Main Structures | Buland Darwaza, Jodha Bai Palace, Diwan-i-Khas, Panch Mahal |
| Architectural Features | Red sandstone structures, intricate carvings, marble inlays |
| Cultural Fusion | Blend of Persian, Islamic, and Indian architectural styles |
| Historical Significance | Was intended as the capital of the Mughal Empire, abandoned due to water scarcity |
| UNESCO Recognition | Designated as a UNESCO World Heritage Site in 1986 |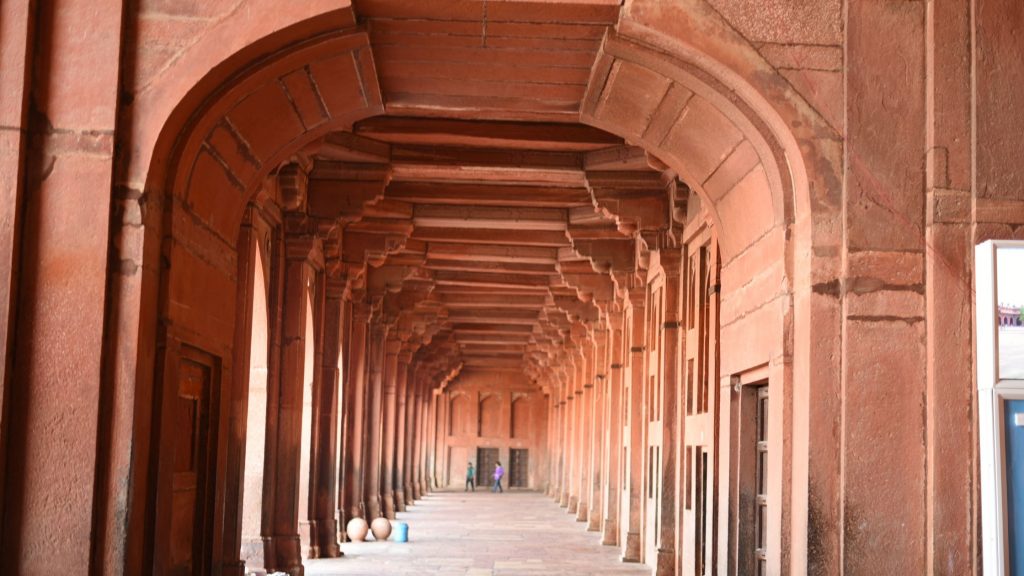 A Visionary Capital
Commissioned by Emperor Akbar in the late 16th century, Fatehpur Sikri was intended to be the capital of the Mughal Empire. Akbar's visionary ideals influenced not only the fort's construction but also its location, as it was strategically situated to enhance communication and trade routes. The city's name, which means "City of Victory," was a tribute to Akbar's successful military campaigns.
Architectural Fusion
Fatehpur Sikri's architecture is a fusion of Persian, Islamic, and Indian styles, reflecting Akbar's commitment to religious tolerance and cultural diversity. The fort's red sandstone structures are adorned with intricate carvings, delicate marble inlays, and geometric patterns that symbolize unity in diversity. The blend of influences is best exemplified in the Jama Masjid, which features a stunning mix of Hindu and Islamic architectural elements.
Buland Darwaza: Gateway to Glory
One of Fatehpur Sikri's most iconic structures is the Buland Darwaza, an imposing gateway that stands as a symbol of Akbar's triumphant military campaigns. This colossal entrance, which translates to "Gate of Magnificence," is an architectural marvel in itself, with its intricate designs, towering archways, and inscriptions from the Quran. As you pass through the Buland Darwaza, you are welcomed into the heart of the fort's historical splendor.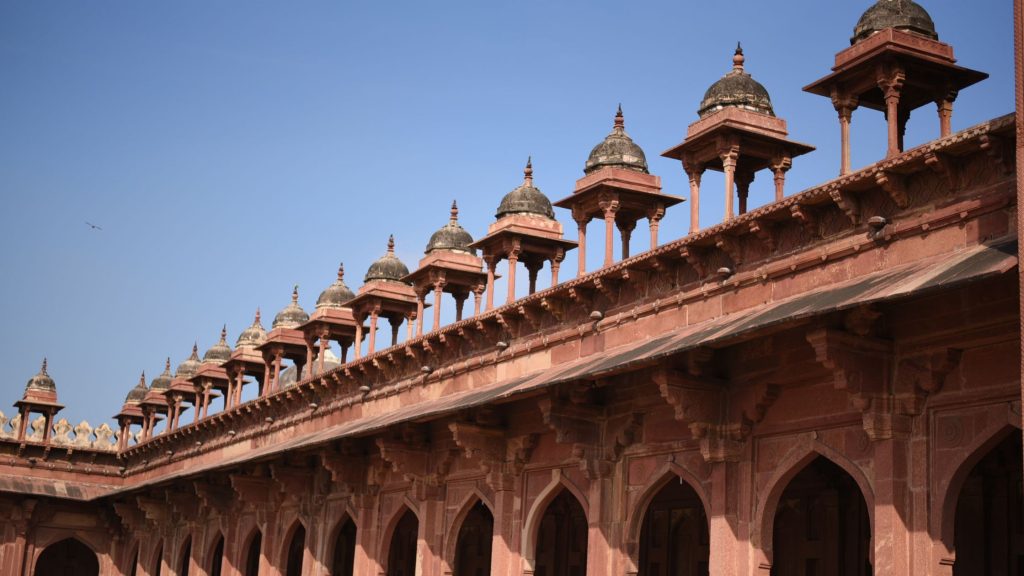 Jodha Bai Palace: Blend of Cultures
The Jodha Bai Palace within Fatehpur Sikri is a testament to Akbar's openness to cultural exchange. Named after Akbar's Rajput queen, the palace showcases a harmonious blend of Rajput and Mughal architectural styles. The palace's distinctive elements, including its chhatris (elevated domed pavilions) and intricate stone screens, highlight the integration of different cultural influences.
Diwan-i-Khas and Panch Mahal
Fatehpur Sikri's Diwan-i-Khas, or Hall of Private Audience, is a place where Akbar held discussions with his advisors and held important diplomatic meetings. The Panch Mahal, a five-story pavilion adjacent to the Diwan-i-Khas, served as a retreat for the royal women and offers panoramic views of the surrounding landscape. The design and purpose of these structures offer insights into the administrative and leisure aspects of Mughal life.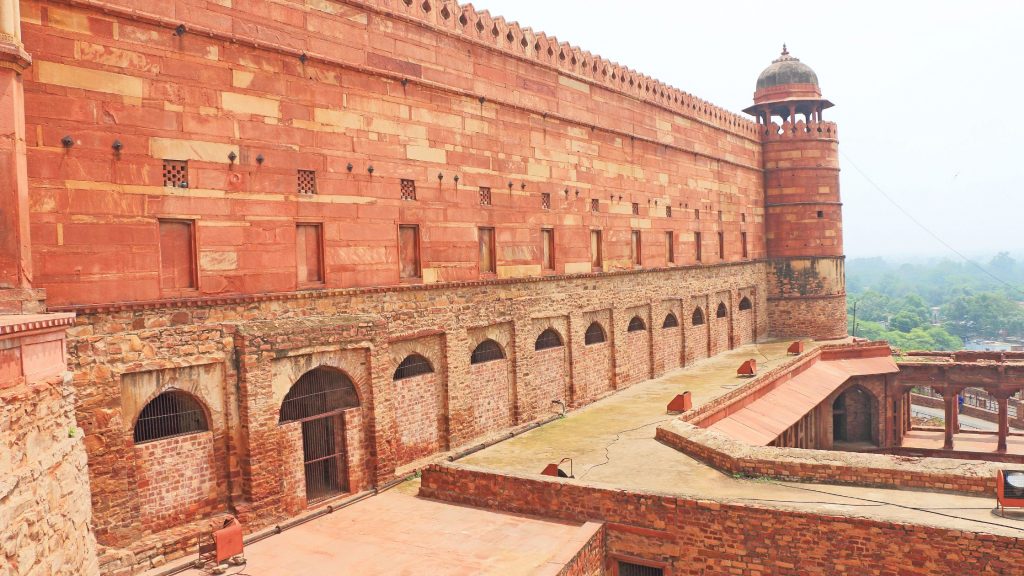 The Enigmatic Abandonment
Despite its architectural brilliance, Fatehpur Sikri's glory was short-lived. The city faced challenges of water scarcity, forcing Akbar's successors to move the capital to Lahore. As a result, Fatehpur Sikri was abandoned, leaving behind a perfectly preserved time capsule that offers a glimpse into the Mughal past.
Preservation and UNESCO Recognition
Fatehpur Sikri's historical significance led to its designation as a UNESCO World Heritage Site in 1986. Ongoing preservation efforts ensure that this architectural gem continues to captivate and educate future generations about the Mughal era's cultural and historical richness.
Final Thoughts
Fatehpur Sikri Fort stands as a poetic reminder of an era when architectural brilliance, cultural exchange, and visionary leadership converged. Its red sandstone walls echo with the footsteps of emperors, artists, and scholars who contributed to its creation. As you explore its courtyards, palaces, and gateways, you're not just uncovering the past; you're embarking on a journey through time, where the stories of empires and civilizations are etched in stone, waiting to be discovered anew.