Delhi Meerut RapidX
If you wish to travel by Rapid, when coming from Sahibabad to Ghaziabad or getting off at Guldhar, you will be required to pay Rs 30. On Wednesday, NCRTC released the fare list between Sahibabad and Duhai depot. It has been reported that the standard coach fare is Rs 3 per kilometer, while the premium coach charges around Rs 6 per kilometer.
Currently, a trip from Sahibabad to Duhai costs approximately Rs 40. However, initially, you will need to take an auto from Sahibabad to Ghaziabad and then from Ghaziabad to Duhai, a journey that takes over an hour. The commute between Sahibabad and Duhai depot will be completed in a maximum of 15 minutes on Rapid X.
Passengers can purchase and reload the Rapid X card at the station's ticket counter. The National Common Mobility Card can be recharged with a minimum of Rs 100 and a maximum of Rs 2000. Passengers are allowed to carry a maximum of 25 kg of luggage, with a length limit of 80 cm, width limit of 50 cm, and height limit of 30 cm. Children up to 90 cm in height will travel for free.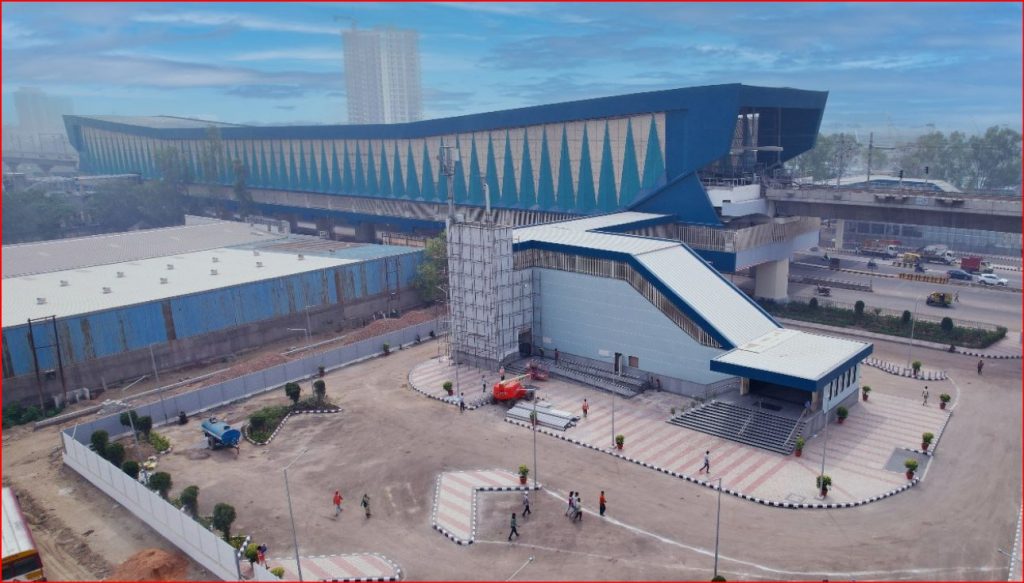 The platform Access Fee is Rs 20
For access to the platform of any station, a fee of Rs 20 is applicable for a standard coach and Rs 40 for a premium coach, regardless of whether you plan to travel by train. This fee is mandatory, as passengers can only reach the platform after obtaining a ticket from the concourse level, reducing unnecessary crowding on the platform.
RapidX Station wise Fare List
Fare for standard and premium coaches are as follows : 
Standard Coach Fare
Station
Sahibabad
Ghaziabad
Guldhar
Duhai
Duhai Depot
Sahibabad
20
30
30
40
50
Ghaziabad
30
20
20
30
30
Guldhar
30
20
20
20
30
Duhai
40
30
20
20
20
Duhai Depot
50
30
30
20
20
Premium Coach Fare
Station
Sahibabad
Ghaziabad
Guldhar
Duhai
Duhai Depot
Sahibabad
40
60
60
80
100
Ghaziabad
60
40
40
60
60
Guldhar
60
40
40
40
60
Duhai
80
60
40
40
40
Duhai Depot
100
60
60
40
40
Some Special features and facilities of RapidX :
Running at a speed of 160 km/h, the train offers 2×2 seating, route maps with CCTV, and ample space for standing passengers. Operating hours are from 6 am to 11 pm.
Rapid X trains will be available at the station every 15 minutes, with the frequency adjusted based on passenger demand.
Features include a Paper QR Code for Ticket, a Ticket Validation Machine, a National Common Mobility Card, an NCRTC Mobile Application, and a Digital QR Code through RapidX Connect.
First aid facilities are available at every station.
A separate center has been established for lost and found items.