Registration and Payment for Driver's License Issuance Online 2022
More than a thousand Road Transport Offices around the country have been computerised with help from the Ministry of Road Transport & Highways. The Registration Certificate (RC) and Driver's License (DL) that are issued by RTOs are recognised nationwide. The goal was to establish uniform standards for these files across all of India, facilitating their seamless exchange and use.
in terms of data. The SCOSTA group that was formed for this express reason has proposed widespread adoption of standard software. The VAHAN and the SARATHI are conceived to have the features required by the Central Motor Vehicle Act of 1988.  Department of Transportation vehicles The fundamental package includes rules with modification to meet the needs of 36 states.
The Delhi government has implemented a contactless method for the following services provided by the RTO office: Citizens might submit their requests for these services online, eliminating the need for several trips to RTO offices. After receiving notification that their "Driving Licence has been activated and is available to pick up," citizens need to visit their local RTO office to pick up their updated or renewed licence.
Only if the information on your Aadhaar card (including your name, date of birth, and father's name or spouse's name) precisely matches the information on your driving licence in the RTO database will you be allowed to access these services in Contactless mode. In the event that these do not match, you will need to either visit the RTO office to receive the services in person or amend your Aadhaar data before applying for online contactless services.
Have your debit/credit card or net banking information handy, as well as your Aadhaar number and mobile phone number (the one that is registered with your Aadhaar card). A Contactless service may be selected by clicking its name, or it may be skipped if not needed.
Note Only self-attested documents are required for licensing-related services. AFFIDAVIT IS NOT REQUIRED.
Application Procedure for Learner License
For Aadhaar Appliacant
Anyone with an Aadhaar number can apply for an e-Learner licence and then take the exam from the comfort of their own home or other convenient place.
For without Aadhaar Applicant
The online application process is available to those who do not have an Aadhaar number. To take the exam in person, please go to the MLO office at Mall Road. Here are the steps you need to do to apply for a learner's permit:
1.COMPLETE THE APPLICATION
2. documents must be uploaded.
3. Upload your Photo and Signature (In case of eKYC through Aadhaar, only Signature need to be uploaded)
4.  Electronically Sign the Document
5. payment of Fees
6. Check the status of Payment
7. LL SLOT BOOK (Only applicable for non eKYC applications without Aadhaar)
PLEASE READ : The online Driver's Education course and the Learner's Permit test require that you first review the Road Safety lessons.
Category for 
General
Foreigners (But not Diplomats)
Diplomats (Foreigners)
OCI
Divyang (Differently abled)
Reaptriate
Refugees
Ex-Servicemen
Application Procedure for Driving License
Here are the steps that must be taken in order to get your driver's licence once you've applied for one:
1. Provide Information about Yourself in the Application
2. Attach Files
3. If necessary, include a photo and signature (applicable for only some states)
4. Schedule Your DL Exam Time Slot (applicable for only some states)
5. Fee Is Paid
6. Check the Payroll Standing
7. Examine the Material
8. Enter Learner's Licence Number and Date of Birth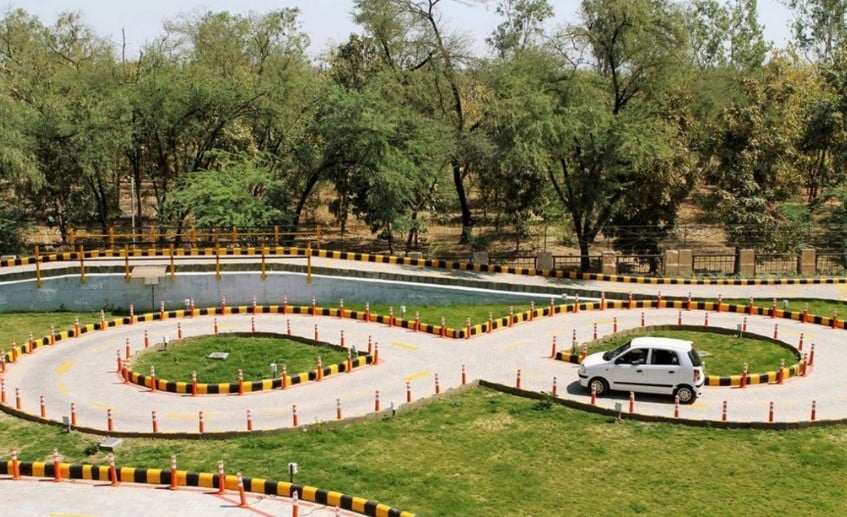 Application Procedure for DL (Driving License) Renewal
Following are the stages for Application Submission in Services On Driving Licence in the following order
1. Fill Applicant/Request Details
2. Upload Documents (if required)
3. Upload Photo and Signature if required (applicable only in certain states)
4. Driving Licence Test Slot Booking -required only for Additional Endorsement of Driving Licence(AEDL)
5. Payment of Fee
6. Verify the Pay Status
7. Print the Receipt
Following are the List of Driving Licence Services that may be provided :
However, after accepting the Driving Licence number, the services that the Driving Licence holder is eligible only would be displayed.
Note:

1) Select the RTO whose jurisdiction falls under the current Present Address of the Driving Licence Holder.

2) If you are applying for Renewal of Driving Licence and if you are aged above 40 years, please be ready with Form 1-A duly signed by an Authorised Registered Medical Practitioner(MBBS doctor).

3) If you are applying for Renewal of Driving Licence and your Driving Licence contains Transport Category of vehicles, please be ready with Form 1-A duly signed by an Authorised Registered Medical Practitioner (MBBS doctor).
Other than applying for Learner's License, issuance of Driving License, Renewal of License, one can also apply for Duplicate License, change of Address and IDP (International Driving Permit) etc. on this portal.
Here is the link to the portal – Apply for Driving License Delhi
Know your Driving License Application Status here
In case of any Grievances, file your feedback here