DDA Housing Scheme 2023
As the festivities of Navratri-Durga Puja season fade into the background, another grand celebration is just around the corner – Diwali 2023. Ahead of this auspicious occasion, the Delhi Development Authority (DDA) has unveiled exciting news for those in pursuit of a new home in New Delhi. The DDA is introducing its most ambitious housing scheme to date, the DDA Housing Scheme 2023, and the grand launch is scheduled for the first week of November, right before Diwali. For all dreamers seeking a beautiful abode in the national capital, this update holds a treasure trove of information. Dive into the specifics to learn about the application start date for the DDA Housing Scheme 2023, the quantity and variety of flats on offer, the pricing structures, and the prime locations of these residential apartments.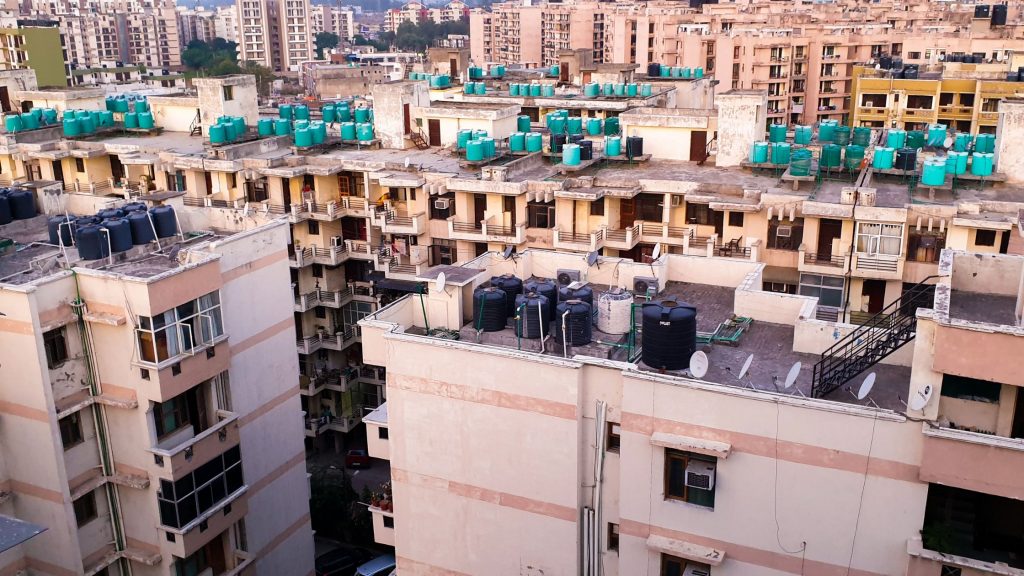 DDA Housing Scheme 2023 Application Process and Prime Locations
As previously mentioned, the Delhi Development Authority (DDA) Housing Scheme 2023 is now officially on the horizon, with its launch set to coincide with Diwali in the current week. DDA plans to commence applications for an impressive total of 32,000 flats, and the allocation of these flats will follow a 'First Come First Serve' approach. The majority of these flats are situated in sought-after areas such as Narela, Dwarka Sector 19B, Dwarka Sector-14, and Loknayak Puram.
Variety in DDA Housing Scheme 2023: Explore the Range
This time around, the scheme presents a diverse selection, catering to various housing needs. It includes EWS (Economically Weaker Section), LIG (Low Income Group), MIG (Middle Income Group), HIG (High Income Group), Super HIG (Super High Income Group) flats, penthouses, and luxury flats. Dwarka Sector 19B boasts over 700 flats in the EWS category, 900 flats in the MIG category, 170 in the Super HIG category, and 14 luxurious penthouses. Narela offers more than 5000 EWS category flats, over 1900 MIG category flats, and more than 1600 HIG category flats. Loknayak Puram contributes over 200 EWS category flats and over 600 MIG category flats to the mix.
DDA Housing Scheme 2023: Pricing Insights
| | |
| --- | --- |
| Flat Category | Price Range |
| EWS Flat | Rs 11-14 lakh |
| LIG Flat | Rs 14-30 lakh |
| MIG Flat | Rs 1 crore |
| HIG Flat | Rs 2.50 crore |
According to the Delhi Development Authority, a significant number of flats, amounting to 24,000, are already prepared for immediate occupancy, while construction work is actively underway for an additional 8,500 flats, expected to be completed within the next six months. The pricing structure for these apartments varies to suit different budget ranges. EWS flats are attractively priced between Rs 11-14 lakh, LIG flats range from Rs 14-30 lakh, MIG flats start at Rs 1 crore, HIG flats kick off at Rs 2.50 crore, and the Super HIG flats have a starting price of Rs 3 crore.
The impending launch of the DDA Housing Scheme 2023 heralds a remarkable opportunity for prospective homeowners in New Delhi. With its diverse range of flats in coveted locations and a pricing structure accommodating various budgets, this scheme aligns with the dream of homeownership for a wide spectrum of individuals and families. As the festival of Diwali approaches, the DDA's commitment to providing quality housing options serves as a beacon of hope, promising not just bricks and mortar, but the foundation for a brighter and more secure future for countless residents in the national capital.