Copper Rate in Delhi
Copper, a versatile and essential metal, plays a pivotal role in various industries, making it a significant commodity in the global market. In the bustling metropolis of Delhi, the copper rate holds considerable importance for businesses, manufacturers, and investors alike. As the economic landscape shifts, understanding the factors influencing the copper rate in Delhi becomes crucial for navigating this dynamic market. In this article, we delve into the trends and factors that impact the price of copper in the capital city.
The Demand-Supply Dynamics
One of the primary drivers of the copper rate in Delhi is the interplay between demand and supply. The metal's extensive applications in electrical wiring, electronics, construction, and industrial machinery create consistent demand. Delhi's thriving infrastructure development and manufacturing sectors contribute significantly to the copper consumption.
The Thriving Recycling Industry
Delhi's recycling industry plays a crucial role in managing the city's waste and contributing to sustainability efforts. Copper scrap, a valuable resource, serves as a prominent component in this industry. Recycling companies collect copper scrap from various sources, such as discarded electronics, industrial machinery, and construction materials, to be reprocessed and reintroduced into the supply chain.
On the supply side, copper production from mines, both domestically and globally, influences the availability of the metal in the market. Any disruptions in mining operations, geopolitical tensions in copper-producing countries, or changes in production capacity can cause fluctuations in supply, directly affecting the copper rate in Delhi.
The copper Rate in Delhi is as follows :
| | |
| --- | --- |
| Item | Price |
| Copper | 600 – 800 per kg |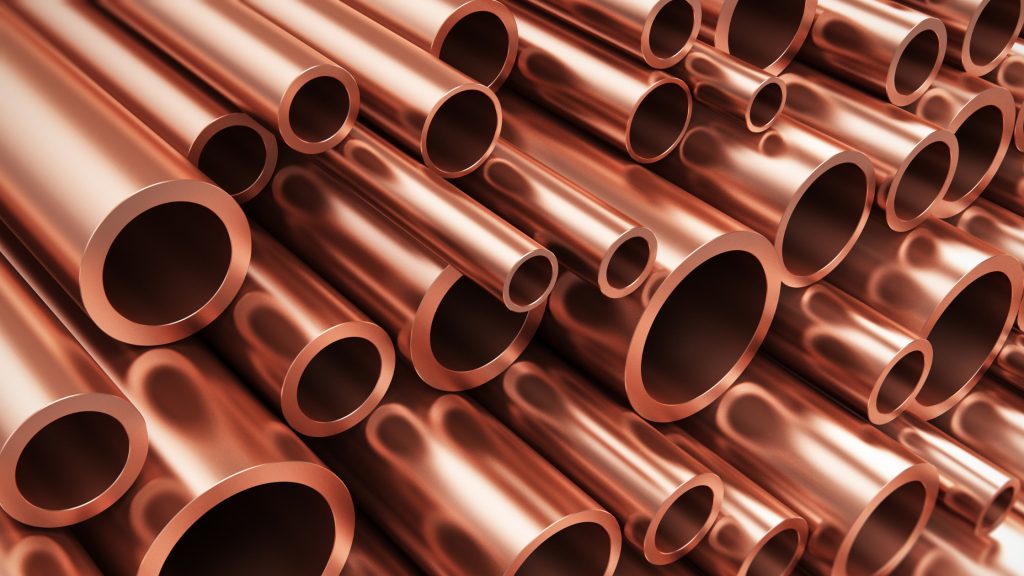 Global Economic Factors
Copper's status as an industrial metal links its price to the overall health of the global economy. During periods of economic growth and expansion, demand for copper increases as construction and manufacturing activities surge. Conversely, during economic downturns, demand tends to wane, leading to potential decreases in copper prices.
Moreover, international trade policies, currency fluctuations, and geopolitical events can impact copper prices. As Delhi remains connected to the global market, investors and businesses must keep a close eye on these macroeconomic factors to anticipate potential changes in the copper rate.
Investor Sentiments and Speculation
Financial markets often involve investor sentiments and speculative activities that influence commodity prices, including copper. Traders and investors may enter or exit copper positions based on their perceptions of market conditions, leading to short-term price fluctuations. Speculative trading can amplify price volatility and create both opportunities and risks for market participants.
Infrastructure Development and Urbanization
As Delhi undergoes rapid urbanization and infrastructure development, the demand for copper is likely to experience a positive trend. The metal's use in electrical wiring, plumbing, and telecommunications infrastructure makes it indispensable for constructing modern cities. Consequently, ongoing and planned infrastructure projects can contribute to steady demand for copper and, in turn, influence its rate in Delhi.
Environmental and Sustainable Factors
In recent years, environmental concerns and the push for sustainability have also impacted the copper market. As the world embraces green energy solutions, copper's role in renewable technologies like solar panels and wind turbines has surged. The shift towards electric vehicles, which heavily rely on copper components, further affects the metal's demand. As Delhi and the world move towards greener alternatives, these eco-conscious developments will shape the copper rate in the city.
The copper rate in Delhi is subject to a multitude of factors, ranging from global economic conditions and investor sentiments to local infrastructure developments and sustainability trends. Businesses, manufacturers, and investors must stay informed about these dynamics to make well-informed decisions and navigate the ever-changing copper market. Understanding the interplay between demand, supply, economic factors, and sustainability considerations will help stakeholders anticipate potential price movements and seize opportunities in this vital commodity's trade. As Delhi continues to evolve, the copper rate will remain a key barometer of economic progress and industrial development in the heart of India.