One of the most well-known whisky brands in India is Blenders Pride. Blenders Pride, which is made by combining some of the best Scotch malts imported from the Chivas Brothers with the best Indian grain spirits, has earned its commanding market share. According to the official website, it is made from a combination of Indian grain spirits and imported Scotch malt.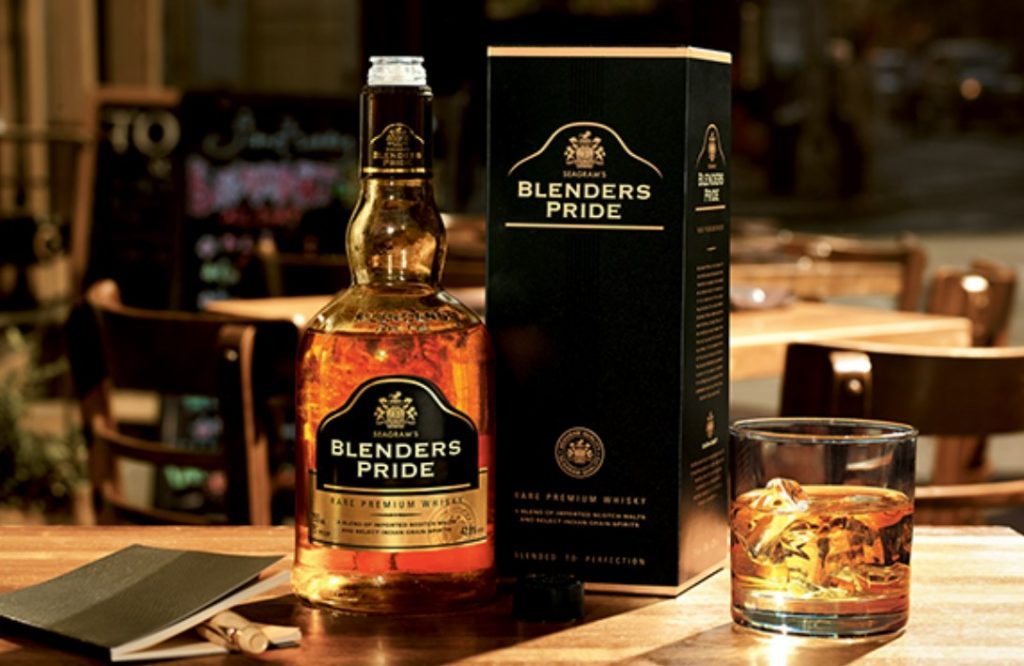 Blenders Pride, made using Indian grain spirit and Chivas Brothers' imported Scotch malts, is widely regarded as one of the best premium blended whiskies in India. First released in 1995, this premium whisky takes advantage of Scotland's lengthy history of blending good whiskies to suit the preferences of the country's many whisky drinkers. Since 2001, Pernod Ricard has owned Blenders Pride.
Blenders Pride Rare Premium Whisky comes with tamper-proof lids and is available in a variety of pack sizes. Among the available package sizes are 1 litre, 750 ml, 375 ml, 180 ml, and 90 ml. The following are the current pricing in Delhi for both Blenders Pride Reserve Collection Whisky and regular Blenders Pride Whiskey.
Here is the pricing for Blenders Pride Whisky in Delhi :
| | | |
| --- | --- | --- |
| Blenders Pride Reserve Collection Whisky | 90 ml | Rs 110 |
| Blenders Pride Reserve Collection Whisky | 180 ml | Rs 190 |
| Blenders Pride Reserve Collection Whisky | 375 ml | Rs 380 |
| Blenders Pride Reserve Collection Whisky | 750 ml | Rs 750 |
| Blenders Pride Reserve Collection Whisky | 1000 ml | Rs 970 |