Black Dog Whisky is one of the most popular and widely consumed alcoholic beverages in India. It is a blended Scotch whisky that is renowned for its rich and smoky flavor. Black Dog Whisky is available in various parts of the country, including Goa, which is known for its thriving tourism and nightlife. When it comes to Black Dog Whisky Price in Goa, it is important to note that it can vary depending on the location and the type of establishment where you buy it.
All of the whiskies used in the mix are Scotch. To avoid the import tariffs imposed on liquor imports to India that are bottled before to import, the Black Dog Scotch Whisky sold in India is bottled at Parmori District Nasik in Maharashtra, from undiluted spirits imported from Scotland. (Import tariffs on bottled liquor imported from abroad can be as high as 150%, but in India, they're just around 30%.)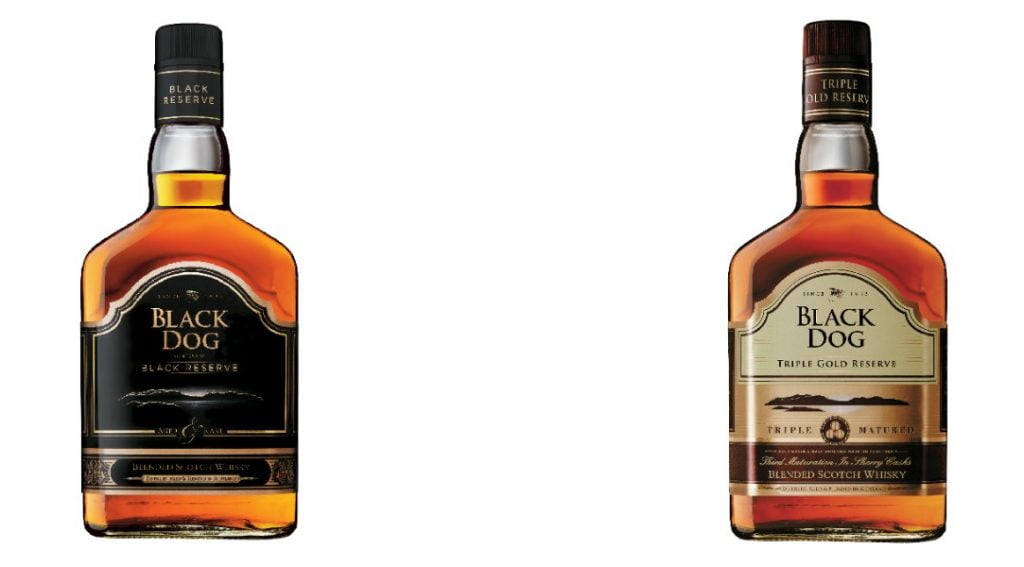 Scotch whisky under the name "Black Dog" is bottled and sold by United Spirits Limited (USL), a division of Diageo PLC. According to International Wine and Spirits Research (IWSR), Black Dog had the world's fastest-growing Scotch whisky volume in 2013. If you are looking to purchase Black Dog Whisky in a bar or a restaurant in Goa, the price can be higher than the retail price. It is worth noting that the prices of alcoholic beverages in Goa are relatively lower compared to other parts of India.
Black Dog comes in several varieties, which are as follows :-
Black Dog Quintessence 21 years
Black Dog Quintessence 18 years
Black Dog Gold Reserve 12 years
Black Dog Reserve 8 years
| | |
| --- | --- |
| Country of origin | Scotland |
| Area Served | Worldwide |
| Manufacturer | United Spirits Ltd. |
| Type | Scotch whisky |
| Official Website | www.diageoindia.com |
Pricing for Black Dog Whisky in Goa is as follows :-
Brand

Volume

Price

Black Dog Centenary Black Reserve
Blended Scotch Whisky Celebration Edition
60 Ml
Rs 140
Black Dog Centenary Black Reserve
Blended Scotch Whisky Celebration Edition
180 Ml
Rs 405
Black Dog Centenary Black Reserve
Blended Scotch Whisky Celebration Edition
375 Ml
Rs 820
Black Dog Centenary Black Reserve
Blended Scotch Whisky Celebration Edition
750 Ml
Rs 1600
Black Dog Centenary Black Reserve
Blended Scotch Whisky Celebration Edition
2000 Ml
Rs 4300
Black Dog Triple Gold Reserve
Blended Scotch Whisky Celebration Edition
60 Ml
Rs 210
Black Dog Triple Gold Reserve
Blended Scotch Whisky Celebration Edition
180 Ml
Rs 580
Black Dog Triple Gold Reserve
Blended Scotch Whisky Celebration Edition
375 Ml
Rs 1130
Black Dog Triple Gold Reserve
Blended Scotch Whisky Celebration Edition
750 Ml
Rs 2240
Black Dog Triple Gold Reserve
Blended Scotch Whisky Celebration Edition
2000 Ml
Rs 5930