Bageshwar Dham
Bageshwar Dham is renowned worldwide for its significant spiritual influence. Devotees believe that their prayers and appeals are answered when made at this sacred place. Bageshwar Dham Token Booking 2023 offers devotees an opportunity to visit the renowned Bageshwar Dham Sarkar, known for its significant influence worldwide. It is believed that sincere prayers and appeals made here have the potential to come true. In order to accommodate the large number of disciples, the Bageshwar Dham administration has implemented a token booking scheme. This article provides detailed information on online registration, important dates, and fees associated with Bageshwar Dham token booking in 2023.
"Bageshwar Dham" is situated in the village of Garha in the Chhatarpur district of Madhya Pradesh. It is renowned both nationally and internationally for the divine presence of Swayambhu Hanuman ji. Bageshwar Dham is considered a sacred place where numerous ascetics reside, and people receive the benevolence and blessings of Balaji Maharaj simply by having his darshan. In this sacred abode, Balaji Maharaj addresses your problems through applications, and they are resolved by Peethadhishwar Pujya Dhirendra Krishna Shastri Ji Maharaj, who is widely known as Bageshwar Dham Sarkar.
For information about the Dham or the revered Gurudev's divine court scheduled at the Dham, you can contact the provided phone numbers. By reaching out to the Dham's contact number, you can also obtain details about the upcoming programs organized by the Bageshwar Dham administration.
Address 
Village – Garha, Post – Ganj, District – Chhatarpur
Madhya Pradesh, Pin – 471105
Contact Number for Bageshwar Dham: 8982862921 / 8120592371.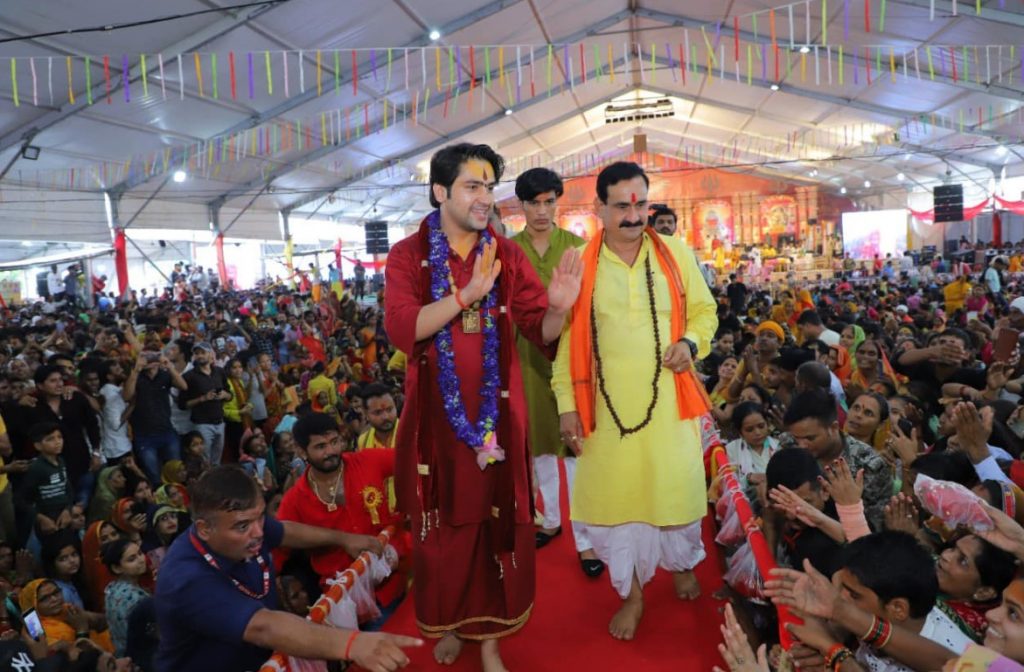 About Bageshwar Dham Token Booking 2023
The Bageshwar Dham administration has introduced a token booking scheme to manage the substantial influx of disciples. Individuals can acquire information on the booking process and guidelines for securing token vouchers for Bageshwar Dham darshan or worship through certified websites such as www.bageshwardham.co.in.
Token Distribution Details
The last token distribution at Bageshwar Dham took place on September 20, 2022, for the months of October and November. Token distribution will resume after November 2022 since the tickets for October and November have already been distributed. Disciples who submitted their requests and paperwork on September 20 and 23 will have their applications processed within the next two months. Disciples who have not yet obtained Bageshwar Dham tickets can expect to receive them soon.
Online Registration for Bageshwar Dham Token Booking
Many disciples aspire to visit Bageshwar Dham either regularly or at least once in their lifetime to seek solutions to their problems. Upon receiving updates regarding ticket distribution through online platforms, they can securely apply for tickets and reserve their seats at the Dham in Madhya Pradesh. The Bageshwar Dham amenities committee has not yet announced a date for the resumption of ticket distribution, which was originally planned to begin after March 2023.
To stay updated on ticket availability and distribution, disciples are advised to regularly check the certified websites associated with the Bageshwar Dham service board. These platforms provide essential information, including the official token list's address, WhatsApp number, contact details, email address, YouTube channel, and certified Facebook page.
Steps to Book Bageshwar Dham Token 
Bageshwar Dham serves as a significant Hindu spiritual site where a large number of disciples come to seek blessings and sanctification from Bageshwar Dham Sarkar. The process of booking tokens for Bageshwar Dham does not require any payment, as there are no token fees charged to disciples seeking the heavenly darshan of Bageshwar Dham Sarkar. The provision board of Bageshwar Dham, consisting of dedicated and devout facility workers, operates with great dedication towards serving Bageshwar Dham Sarkar.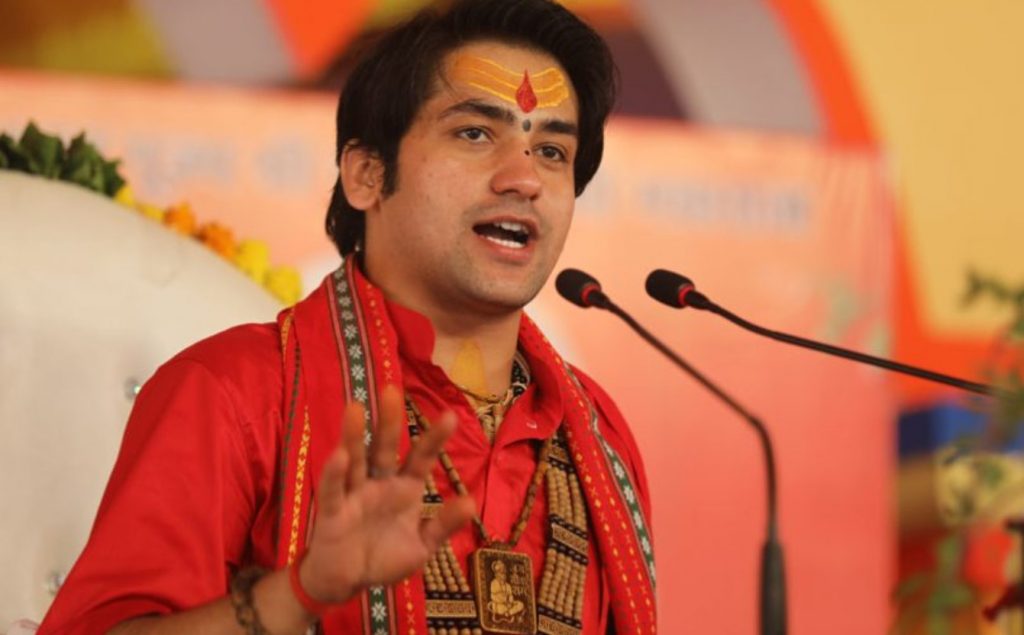 Requirements for Bageshwar Dham Token
To obtain a Bageshwar Dham token, disciples are required to provide the following details:
Full name
Father's name
Village name
District
State with pin code
Mobile number
Procedure for Bageshwar Dham Token Registration
Online registration for Bageshwar Dham can be completed on the certified website. Pilgrims need to visit the accredited website to initiate the registration process. It is important to note that Bageshwar Dham registration is free of cost for disciples. However, due to the long queues at the temple, it is advisable to register online prior to visiting the temple. The authorized website provides the option for online reservation.
Collecting Bageshwar Dham Tokens
Tokens for the magnificent celestial darshan of Shri Bageshwar Dham Sarkar can be obtained at the Village of Gada in Madhya Pradesh. To secure a ticket for Bageshwar Dham, individuals must visit Bageshwar Dham personally, as Bageshwar Sarkar Token is not available for online booking like other reservations.
After receiving updates from the certified website of the Bageshwar Dham Sarkar provision board, disciples can visit the Dham to book their tickets and experience the divine darshan. Additional important information and details related to ticket availability and distribution dates can be found on various certified websites, the official YouTube channel, and the authorized Facebook page of Bageshwar Dham Sarkar. These platforms will keep disciples informed about the token reservation process.
Availability of Bageshwar Dham Tokens
The distribution of tickets will be announced by Gurudev on social media or at the end of Gurudev's Swarg Darbar. Disciples will be contacted over the phone to obtain a ticket after completing the necessary paperwork, representing their sincere devotion and blessings from Balaji Maharaj.
FAQs – Bageshwar Dham
How to get token in Bageshwar Dham?
Tokens are distributed from time to time in Bageshwar Dham. For this you have to contact Bageshwar Dham Committee. A date is fixed for this and all the devotees coming to Bageshwar before the date are informed that tokens will be inserted on this date. For this, a box is kept in the campus, in which you have to write your name, father's name, name of your village, district, state along with pin code and also enter your mobile number. After inserting the token, Bageshwar Dham Committee contacts that person through mobile number and the token is given to him. In this token you get a date and on that day you have to attend the court of Bageshwar Balaji Maharaj.
How to apply in Bageshwar Dham?
The process of applying for Bageshwar Dham is very simple. All that is to be done is that when you come to the Dham, you have to tie a coconut in a red cloth and keep it in the Dham premises. Although here you will see coconut tied in red, yellow and black cloth. The reason behind this is that if your application is normal then tie coconut in red cloth, if the application is related to marriage then tie coconut in yellow cloth and if application is related to evil spirits then tie coconut in black cloth.
When are tokens inserted?
Respected Gurudev himself decides the day when the tokens will be inserted. When the date is fixed, it is informed through social media or at the end of Gurudev's divine court. Some of the slips submitted by the devotees are sorted out to get the token and the devotees are contacted through phone. It means that your number comes with the wish and blessings of Balaji Maharaj.
How much muscle is needed?
Friends, when your application is received in the court, then in the divine court, respected Gurudev himself tells you how much muscle you have to do. By the way, every devotee is ordered to perform at least 5 Tuesday's muscle. You devotees can do more muscle than this and yes, until your muscle is completed, the consumption of alcohol, meat, garlic and onion has to be completely prohibited.