Amrit Udyan
Amrit Udyan, formerly known as the Mughal Garden, is a picturesque haven nestled in the Rashtrapati Bhavan in Delhi. The year 2023 brings an exciting opportunity for visitors as Amrit Udyan has opened its gates once again from August 16th to September 17th. This article guides you through the process of online ticket booking, provides insights into the entry fees, and details the operating hours for this limited-time experience.
An Introduction to Amrit Udyan (Formerly Mughal Garden)
Amrit Udyan, previously recognized as the Mughal Garden, is an urban retreat that offers a respite from the city's hustle and bustle. With meticulously designed pathways, vibrant flowerbeds, and an ambiance of tranquility, the garden has become a sought-after destination for individuals and families seeking a refreshing escape.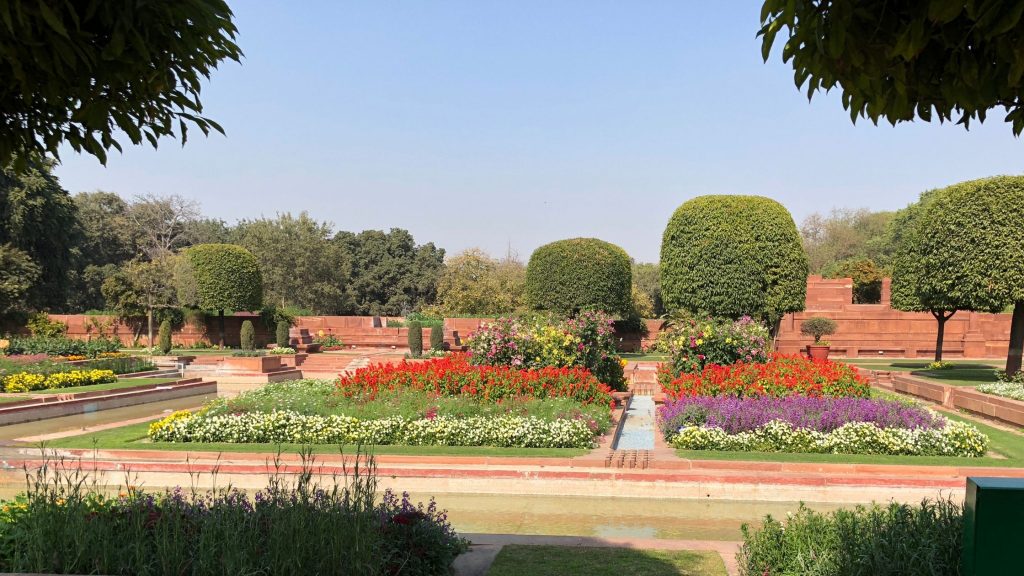 Operational Period: August 16th – September 17th, 2023
Make note of your calendar, as Amrit Udyan, the transformed Mughal Garden, welcomes visitors from August 16th to September 17th, 2023. This limited-time window provides a unique opportunity to experience the garden's beauty and serenity during the late summer and early autumn months.
Amrit Udyan Information Table
Dates
August 16th to September 17th, 2023
Group Booking Type
Individual/Small Group(Max. 30)
PSU/Corporate(Max. 30)
School/College (Max. 50)
Indian (Below 8 years)
Rs 0
Indian (8 years and above)
Rs 0
Foreigner
Rs 0
Available Time Slots
10 AM, 11 AM, 12 PM, 1 PM, 2 PM, 3 PM, 4 PM
Timings
10:00 AM to 5:00 PM
Entry Gate
Gate No. 35
Closed on
Monday & Public holidays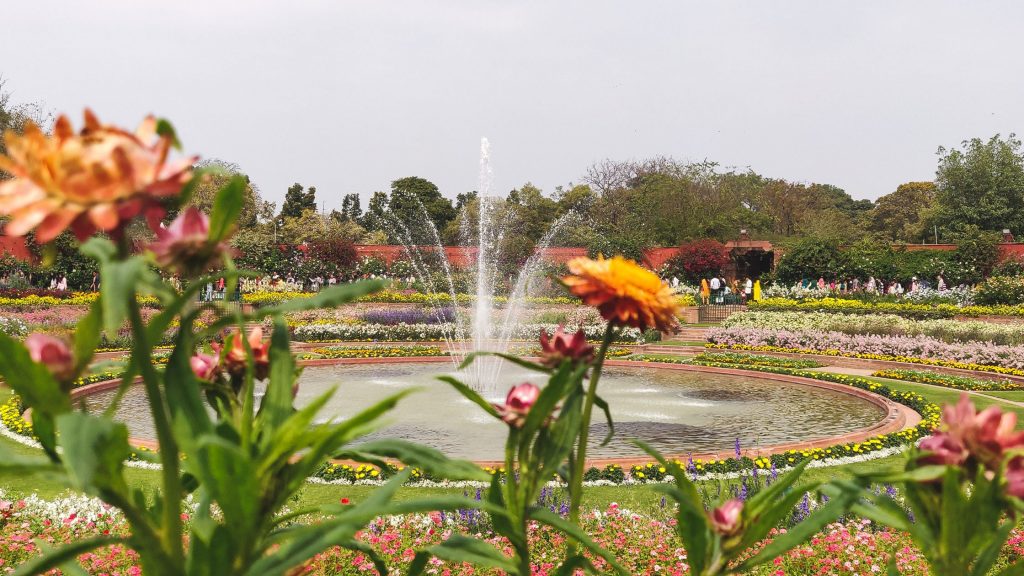 Convenient Access: Online Booking Made Easy
In a world increasingly driven by digital convenience, Amrit Udyan offers a straightforward online access system to enhance your visit. This modern approach simplifies the entry process, ensuring that visitors can seamlessly embark on their journey of natural delight.
Visit the Official Website: Begin by accessing the official Amrit Udyan website, where you will discover a dedicated section for visitor information.
Select Your Preferred Date: Choose from the available dates within the operational period of August 16th to September 17th, 2023.
Choose Ticket Category: Depending on your age and group size, select the appropriate ticket category.
Convenient Booking: The best part is that entry to Amrit Udyan is free for all visitors. There is no entry fee associated with your visit.
Digital Confirmation: After selecting your preferred date, you will receive a digital confirmation of your booking. This confirmation will serve as your entry pass.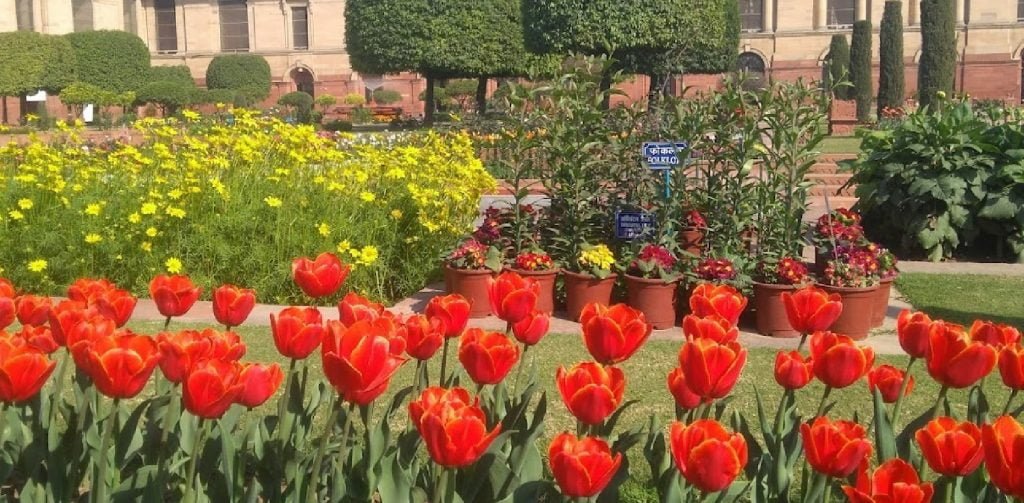 Operating Hours: Embracing Nature from Dawn till Dusk
Amrit Udyan recognizes the importance of providing visitors with ample time to explore its beauty. During the operational period of August 16th to September 17th, 2023, the garden's gates will be open from morning to evening.
Operating Hours
Tuesday to Sunday: 10:00 AM to 5:00 PM
Monday: Closed
Final Words
Amrit Udyan, now bearing a fresh name, invites you to rediscover the essence of tranquility within Delhi's bustling core. From August 16th to September 17th, 2023, the garden opens its gates to all, offering an exceptional opportunity to experience nature's embrace without the constraint of entry fees. Whether you're seeking a leisurely stroll, family bonding, or personal reflection, Amrit Udyan promises an unforgettable retreat in the heart of the city.