Aluminum, a lightweight and versatile metal, finds extensive use in various industries, making it a significant commodity in the global market. In the vibrant city of Delhi, the aluminum rate plays a crucial role for businesses, manufacturers, and investors alike. As the economic landscape constantly evolves, understanding the factors influencing the aluminum rate in Delhi becomes essential for navigating this dynamic market. In this article, we delve into the trends and elements that impact the price of aluminum in the capital city.
The Demand-Supply Balance
Growing Industrial Applications
The demand for aluminum in Delhi is fueled by its diverse industrial applications. The construction and infrastructure sectors are major consumers of aluminum for its corrosion resistance and durability, making it an ideal material for doors, windows, and facades. Additionally, the automotive industry extensively uses aluminum to reduce vehicle weight and enhance fuel efficiency. Moreover, the packaging industry relies on aluminum for its lightweight and protective properties, contributing to the ever-increasing demand for this metal.
Supply and Global Market Dynamics
The supply of aluminum in Delhi is influenced by both domestic production and imports. India boasts significant aluminum production capacity, with several smelters contributing to the country's self-sufficiency in meeting its aluminum needs. However, the global market dynamics also play a pivotal role in shaping the supply chain. International trade policies, geopolitical events, and production capacity in other aluminum-producing countries can impact the availability and cost of aluminum in Delhi.
The Aluminium Rate in Delhi is as follows :
| | |
| --- | --- |
| Item | Price |
| Aluminium | 150 – 250 per kg |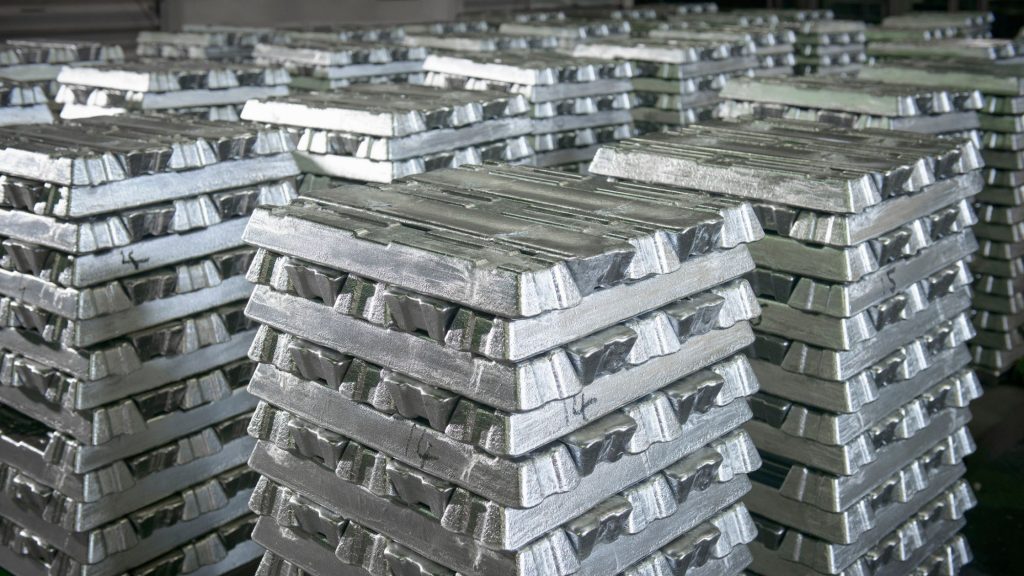 Aluminum Scrap
Aluminum scrap, a valuable byproduct of industrial processes and consumer products, plays a vital role in the recycling industry and the sustainable use of resources. As the demand for recycled materials grows, the aluminum scrap price becomes a crucial metric for recyclers, manufacturers, and other stakeholders. In this comprehensive guide, we delve into the factors influencing aluminum scrap prices, its significance in various sectors, and the environmental benefits associated with recycling aluminum.
Economic Factors
Economic Growth and Industrial Demand
The economic growth of Delhi and India at large directly influences the aluminum rate. During periods of economic expansion, industrial activities surge, increasing the demand for aluminum for various applications. As Delhi continues to develop its infrastructure and urbanize, the demand for aluminum in construction and real estate projects also witnesses an upward trend, affecting its rate.
Currency Fluctuations and Global Trade
Aluminum is a global commodity, and its price is denominated in US dollars. As a result, fluctuations in exchange rates can directly impact the cost of aluminum in Delhi. Additionally, changes in global trade dynamics, including tariffs and international agreements, can create supply-demand imbalances that influence aluminum prices in the city.
Recycling and Sustainability
The Role of Recycling
In recent years, environmental consciousness has risen, and sustainability has become a priority for many industries. The recycling of aluminum scrap is an essential aspect of the aluminum market in Delhi. Recycling not only conserves valuable resources but also significantly reduces energy consumption and greenhouse gas emissions. As recycling gains traction, it contributes to the availability of aluminum at a lower cost compared to primary production.
Government Initiatives and Regulations
Government initiatives and regulations focused on promoting recycling and sustainable practices can also impact the aluminum rate in Delhi. Incentives for recycling, waste management policies, and environmental standards influence the attractiveness of recycled aluminum, driving its demand and influencing its price.
In conclusion, the aluminum rate in Delhi is subject to a complex interplay of factors, including demand from various industries, supply chain dynamics, global market trends, economic growth, and sustainability initiatives. Staying abreast of these elements is crucial for businesses, manufacturers, and investors seeking to navigate the aluminum market successfully. As Delhi continues to develop and strive for sustainability, the demand for aluminum is likely to remain robust, and its rate will remain a key indicator of economic progress and industrial growth in the capital city of India.