Absolut Vodka, a popular vodka brand, is made in the town of Åhus in southern Sweden. The French company Pernod Ricard owns the Absolut brand. Absolut was purchased from the Swedish government by Pernod Ricard in 2008. Absolut is available in 126 different countries and is one of the three largest spirit brands in the world (behind Smirnoff and Bacardi).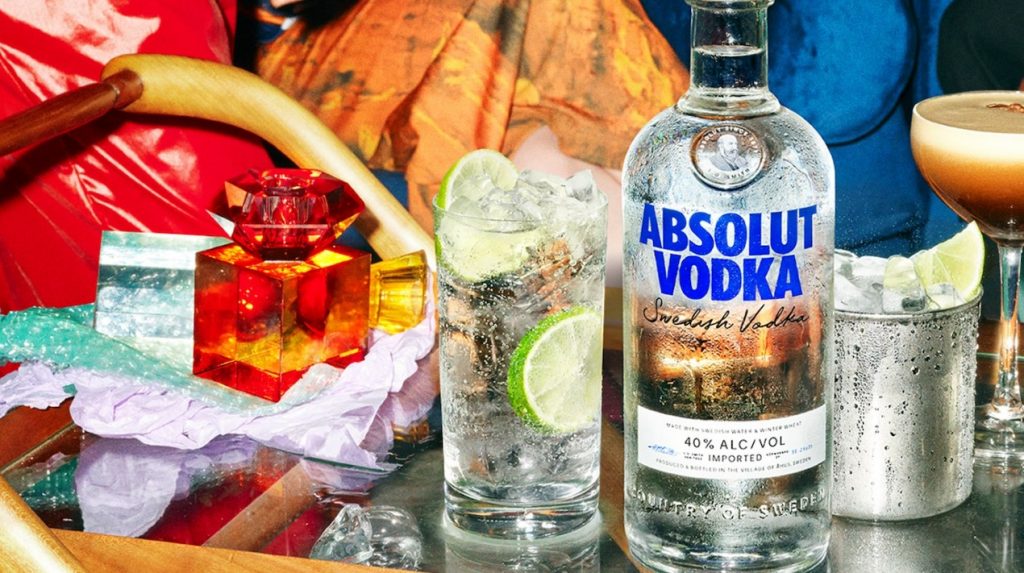 Absolut Vodka is the most popular premium vodka in the world, and for good reason: it contains no added sugar and is created from only the purest ingredients. Beginning in 1879, Lars Olsson Smith created Absolut. Smith's vodka was a threat to the city of Stockholm's monopoly on the sale of alcoholic beverages. It was sold at a discount outside the city limits in comparison to the monopoly's offering inside. Smith's "Rent Brännvin" was a huge hit since he provided free boat transportation to the distillery.
To this day, Absolut Vodka retains its one-of-a-kind persona in terms of both appearance and flavour. Not over my insatiable appetite for knowledge on the topics of originality, teamwork, and the arts. And it's still an essential ingredient in creating the ideal ambiance for any gathering. In Delhi and Gurgaon, Absolut Vodka is available in private liquor shops, duty free shops at Airport (Terminal 3/ T3) etc.
Absolut Vodka is available in market in the following varieties :-
Absolut Vodka
Absolut Spirit of Togetherness
Absolut Citron
Absolut Pears
Absolut Lime
Absolut Elyx
| | |
| --- | --- |
| City & Country of origin | Åhus in southern Sweden |
| Area Served | Worldwide |
| Manufacturer | The Absolut Company AB (Pernod Ricard) |
| Type | Vodka |
| Alcohol by volume | 40% |
| Colour | Clear |
| Official Website | www.absolut.com |
Pricing for Absolut Vodka in Delhi is as follows :-
| | | |
| --- | --- | --- |
| Brand | Volume | Price |
| Absolut Mandrin Flaovured Vodka | 50ml | Rs.160 |
| Absolut Raspberi Flavoured | 50ml | Rs.150 |
| Absolut Vodka | 50ml | Rs.125 |
| Absolut Mandrin Flaovured Vodka | 200ml | Rs.770 |
| Absolut Raspberi Flavoured | 200ml | Rs.770 |
| Absolut Vodka | 200ml | Rs.550 |
| Absolut Lime Vodka | 750ml | Rs.1530 |
| Absolut Mandrin Flaovured | 750ml | Rs.1420 |
| Absolut Raspberi Flavoured | 750ml | Rs.1520 |
| Absolut Vodka | 750ml | Rs.1540 |
| Absolute Citron Lemon Flavoured | 750ml | Rs.1520 |
| Absolut Grapefruit Flavoured Vodka | 750ml | Rs.1530 |