RO Water ATM in Delhi 
Good news for Delhi residents! The government is bringing RO water to more areas in the city. Some places, like JJ cluster areas, face challenges in getting water through traditional pipelines. To solve this, the government is setting up water ATMs so that everyone can access clean drinking water easily.
Key Highlights
CM Kejriwal inaugurated water ATM plant
4 water ATMs started in Delhi, 500 water ATMs will be installed
Dependency on water tanker will end, RO water will be available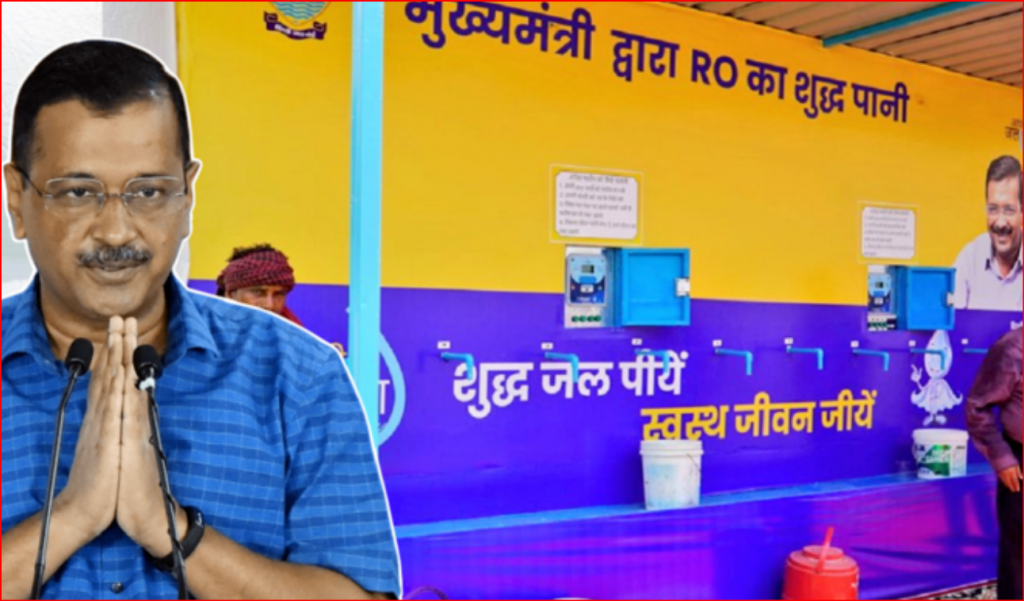 RO Water ATM Card
The Delhi government has taken a great initiative to address the drinking water problem faced by people living in slum areas and JJ clusters. To reduce their dependence on water tankers provided by the Delhi Jal Board, the government is installing water ATMs across the city. This decision was approved just last year and already, four water ATMs have been set up in the capital. The plan is to install a total of 500 ATMs in the coming days, ensuring better water access for all.
Each person will be able to get 20 liters of water per day from these ATMs, and to make it even more convenient, a special card has been issued for this purpose. This card will allow easy access to the water ATM facilities.
One of the challenges faced was the legal obstacles in laying water pipelines in certain areas, especially in JJ clusters. To overcome this, the government decided to use water ATMs that will provide safe and clean drinking water to the residents. Currently, 2500 cards have already been issued, and the government is determined to continue expanding this essential service.
This step is a significant milestone in Delhi's journey towards ensuring that everyone has access to clean drinking water, regardless of the area they live in. With the installation of 500 water ATMs, the city will be one step closer to resolving its water accessibility challenges and improving the lives of its residents.