Parking for IITF Delhi Trade Fair 2022
Delhi residents may expect traffic jams even worse than usual as people from the National Capital Region flock to this highly anticipated winter event. You can count on spending more time on the road than usual and having your normal routine interrupted. First and foremost, before leaving your houses, tune into and awaken your inner zen mode. Delhi police have issued an advise with tips for surviving the traffic jams and other hazards of the two-week celebration.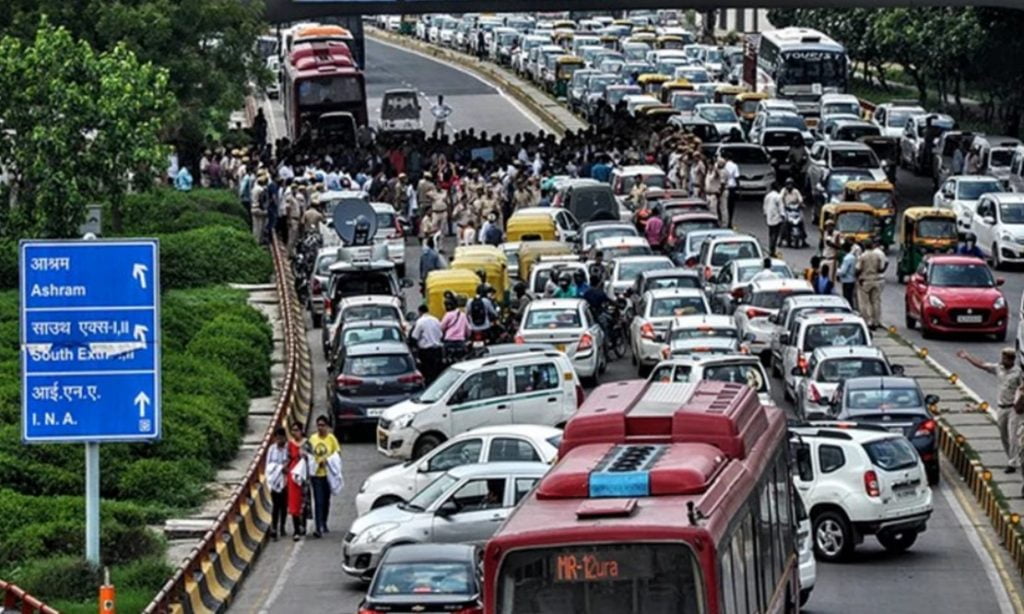 Persistent congestion are predicted on Mathura Road, Bhairon Marg, Ring Road, Shershah Road, and Purana Qila, according to the Delhi Police due to ongoing IITF Delhi Trade Fair 2022. As of now, parking on Mathura Road and Bhairon Marg is prohibited. Guests' cars are not permitted to wait on the side of Sher Shah Road, Purana Quila Road, Bhagwan Dass Road, or Tilak Marg. Vehicles that are illegally parked will be towed. The National Stadium parking lot would be where towed cars will be stored. You can't make a right turn from Mathura Road onto Bhagwan Das Road or Subramaniam Bharti Marg.
From W-Point to Mathura Road —Subramaniam Bharti Marg Crossing, the advise urged drivers to stay away from Bhairon Marg, Purana Quila Road, and Shershah Road-Mathura Road. The caution also suggested that pedestrians cross over Mathura Road using the pedestrian bridge. Bhairon Mandir Parking on Bhairon Road, Delhi Zoo, Bhagwan Dass Road (only on Saturday and Sunday) will be where you can leave your vehicle, and a shuttle will take you to gate number 1 at Pragati Maidan.
Traffic Advisory
In view of the India International Trade Fair, 2022 at Pragati Maidan from 14th to 27th November, necessary traffic arrangements have been made. People are advised to plan their travel accordingly.#DelhiPoliceUpdates pic.twitter.com/Dxu1Q8QOMO

— Delhi Traffic Police (@dtptraffic) November 13, 2022
IITF Trade Fair Delhi 2022 Entry Gates
Visitors are not permitted to enter through Gates 5A or 5B. Entry is allowed through any of the these Gates: 01, 04, 10, 11, or the Craft Museum. The press entrances are Gates 4 and 10. ITPO officials can enter at Gates 4 and 10. You cannot enter the Trade Fair after 6 p.m. Cabs and chauffeurs can drop off passengers at the service lane in front of Gate 4. Admission to the Trade Fair can be capped at a certain time.