The Export Promotion Council for Handicrafts hosts the International Gifts and Handicrafts Fair (IHGF) twice a year, in the spring and fall (EPCH). Indian handicrafts have been appreciated for generations because they embody the purity, elegance, and beauty of Indian culture. They also have a history that is just as long, varied, and rich as the country itself. The Indian handicrafts that have been passed down through the years are works of art that incorporate a wide variety of techniques, materials, and styles.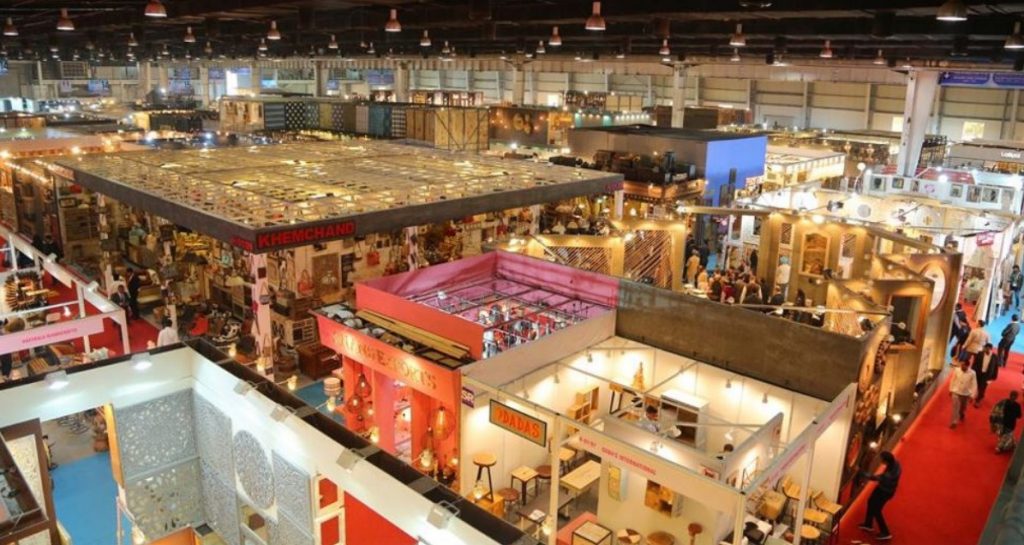 More than three thousand manufacturers and exporters will showcase their upcoming collections during the 55th edition of the IHGF Delhi Fair in 2023. The IHGF Delhi Fair will be held in the luxurious India Expo Centre in Delhi-NCR, India, and will include over three thousand new product expressions and over three hundred design developments spread across fourteen different product categories. Retailers, importers, wholesalers, and interior decorators can all find what they need here.
| | |
| --- | --- |
| Fair Days | 15th – 19th March 2023 |
| Fair Timings | 9 am – 6 pm |
| Address | India Expo Center & Mart, Greater Noida, Delhi-NCR |
| Entry Ticket | Free But Pre Registration is required |
| Register to Visit | https://ihgfdelhifair.in/register.php |
Besides its headquarters in New Delhi, EPCH also has regional or representative offices in Mumbai, Kolkata, Bangalore, Moradabad, Jodhpur, Jaipur, Saharanpur, Agra, Guwahati, and Narsapur.
The Export Promotion Council for Handicrafts (EPCH) is the premier trade group for Indian handicraft producers and exporters. Twice yearly, in the spring and fall, they host the International Handicrafts and Gifts Fair (IHGF) in Delhi. EPCH has a substantial supplier network that includes numerous international factories that make and export furniture, clothing, and home decor. Potential customers can get in touch to discuss their needs. EPCH helps its more than 10,000 members connect with the worldwide community of product suppliers by allowing them to personalise and sell their own versions of fashionable and high-quality goods.
Product Categories in IHGF Delhi Fair
Home Furnishings
Furniture
Fashion Jewellery & Accessories
Lamps & Lighting
Houseware & Decoratives
Christmas & Festive Decor
Bathroom Accessories
Spa & Wellness
Cane, Bamboo & Eco-Friendly Products
Gifts & Decorative
Carpet & Rugs
Garden Decoratives
In addition to providing unrivaled business venues for buyers and sellers, EPCH also provides comprehensive information on the sector to foreign buyers and assures optimal interface between the Indian handicraft industry and overseas buyers, allowing smooth trade.