In Delhi-NCR schools, hand, foot, and mouth illnesses are spreading quickly. As a result, many institutions require their students to attend online courses. Schools have also released parental advisories in light of the viral virus that is fast spreading among students.
On one side, in Delhi, the corona infection has once more become a major problem. In many schools in the Delhi-NCR region, hand, foot, and mouth illnesses are also growing quickly. Among elementary school-aged children, these illnesses are quickly spreading. Numerous schools have started offering children's online lessons, and many have also issued advisories against it.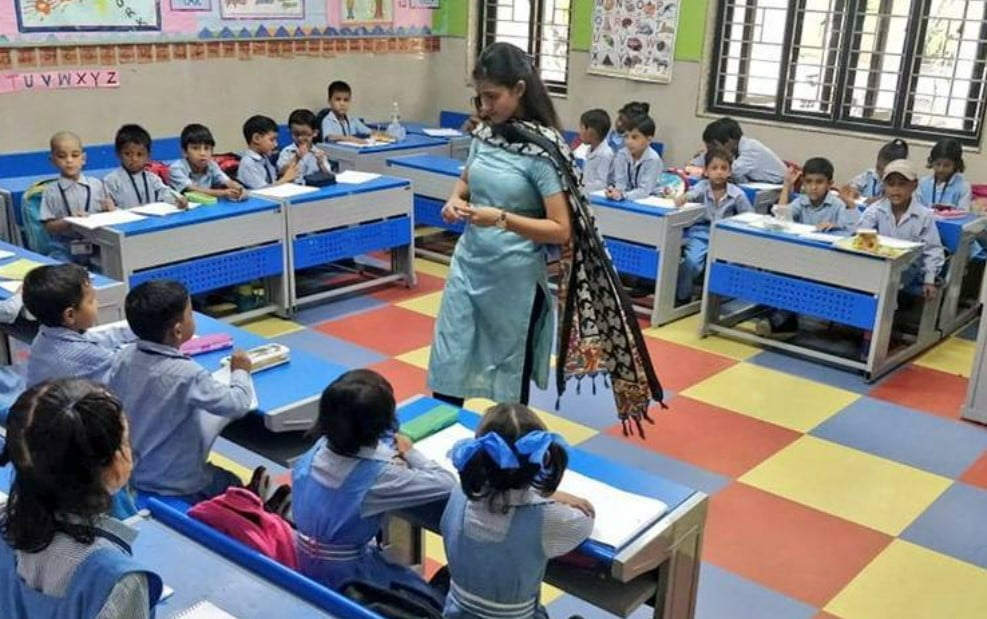 The information about these illnesses is available on the websites of several renowned Delhi schools. Parents have also been urged to watch out for this at the same time. These advisories state that students attending junior high schools have been reported to have HFM in the last week. This illness is widespread yet spreads really quickly. Under-5-year-old children and newborns are primarily affected. However, occasionally they might also have an impact on adults and older kids.
According to the warning, these diseases can be transferred by touching infected things or by saliva or other secretion from sick people, as well as nose and throat discharge. Coxsackievirus strains are the major cause of these.
People who are infected may have fever, sore throat, appetite loss, blisters around the mouth, or on the palms, soles, hands, and feet. Blisters can occasionally develop on the butt as well. Although there is no particular cure for this illness, the symptoms can be managed. In most cases, the symptoms go away in 7 to 10 days.
Children should regularly wash their hands with soap as a precaution. Don't pass along your towels, shorts, or other stuff. Sanitize the area surrounding the kids and the used objects at the same time. Children who are susceptible to this sickness shouldn't be hugged or kissed.