Domestic passengers at three airports, including Delhi's, will be now able to authenticate their travel through facial recognition from today, as the first phase of the Digi Yatra system rolls out.
What is DigiYatra?
Digi Yatra s a facility that allows passengers to link their travel, identity 'documents with a facial scan – doing away with the need for them to show 'their boarding passes or ID cards at the airport.
DigiYatra Android App – link here
DigiYatra iOs App – link here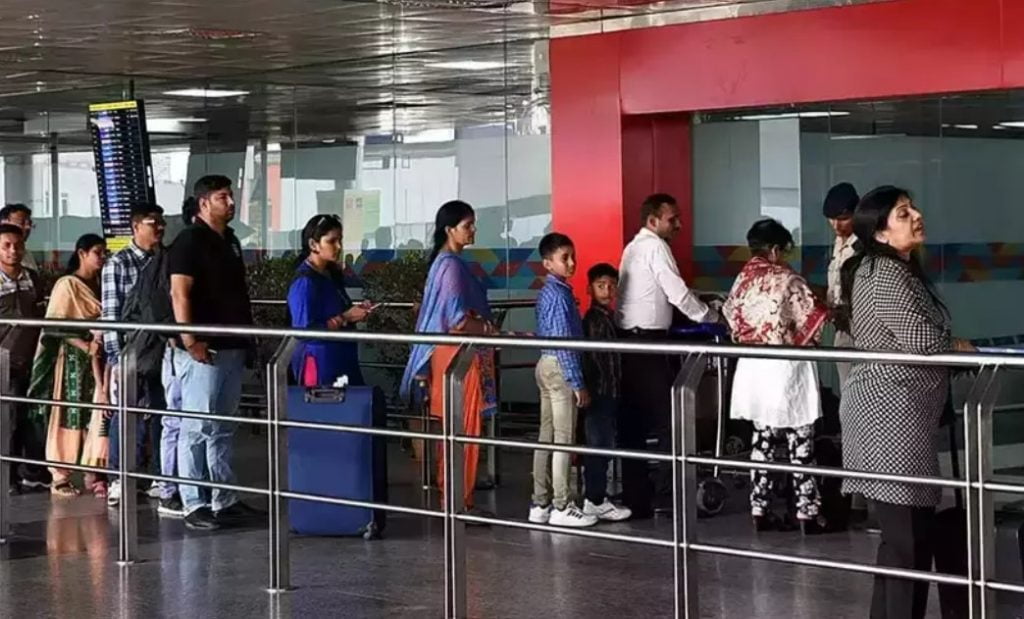 What DigiYatra plans to Achieve
It is conceived to achieve contactless, seamless processing of passengers based on facial recognition technology. Officials say it will help drastically cut down queues and waiting times at security check and boarding gates
Where is it rolling out?
The scheme is originally rolling out for domestic passengers at the airports in 'three cities — Delhi, Bengaluru and Varanasi – from December 1, 2022. The first phase will also cover another four airports – Hyderabad, Kolkata, Pune, and Vijayawada – which will get the scheme by March 2023. Later it will be implemented across various airports in the country.
How Does the New Facial Scan System at Airport work?
SETTING UP THE APP
Step 1 – You download and install Digi Yatra app on your phone and complete your registration.
Step 2 – You then have to either feed in your Aadhaar card to the app or link your Digi Locker app.
Step 3 – You will be asked to take selfie that will record your facial features.
Entry Gate
First, you scan your boarding pass at the E-gate
You will be asked to stand in a marked area, facing a camera which captures your facial data
The gate opens as your facial data matches the boarding pass
At the Terminal
You can visit the respective airline counter to drop off your check-in baggage, where your boarding pass will also be validated with a facial scan If you're performing a self-check-in, then you validate your boarding pass after a facial capture and match.
Security Check and Boarding
You stand in a demarcated area where your face is scanned by the camera The E-gate opens once it matches your facial biometric with tickets and boarding pass.