Per Sources the inauguration of the Ashram flyover extension, originally slated for Tuesday, was delayed due to the arrest of Delhi's Deputy Chief Minister Manish Sisodia. The chief minister's office provided the expected opening day of the flyover extension as Tuesday. An official said that the work on the flyover extension was finished. According to authorities, the flyover will improve traffic flow by allowing drivers to avoid three sets of lights between Ashram Chowk and DND.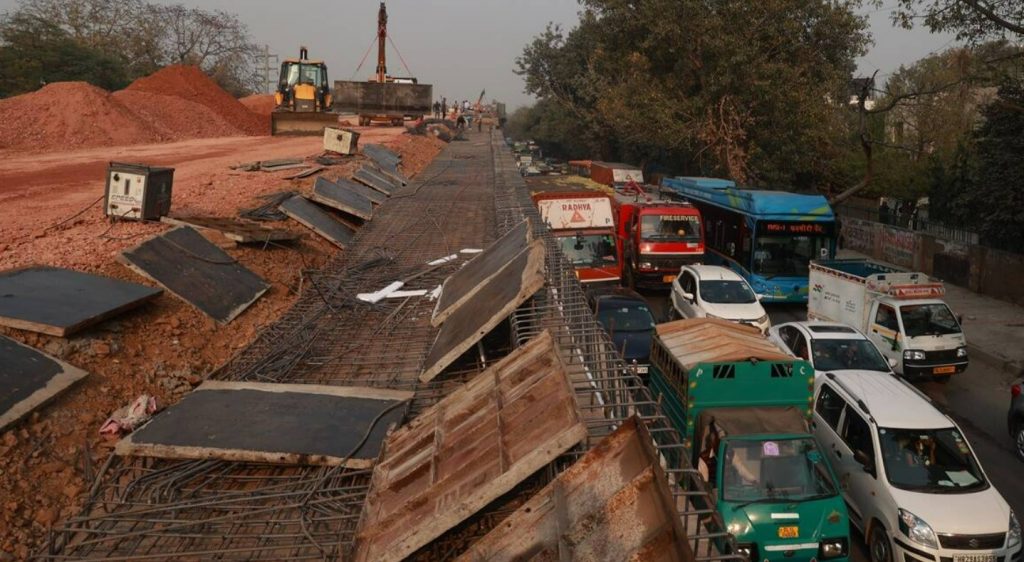 Currently, traffic from the DND loop to the Ashram crossroads in South Delhi is backed up all the way to the Ashram neighborhood from Noida and Ghaziabad. In June 2020, after the proposal was authorised by the Cabinet, development began on the flyover extension. There will be a ramp added to the flyover, making the overall length of the structure 1,425. The entire cost of the project is 128.25 crore.
On Sunday, the CBI made an arrest in connection with corruption allegations involving Sisodia's work on the canceled excise scheme for 2021-22. On Tuesday, a special court here ordered the CBI to hold him for five days. Sisodia, who is also in charge of the Public Works Department (PWD), inspected the site earlier this month to evaluate the progress that had been made.