Delhi Metro's WhatsApp Ticketing
Delhi Metro Rail Corporation (DMRC) has extended its WhatsApp ticketing service to its entire network, including the Gurugram Rapid Metro corridor. This service was previously only available on the Airport Express Line.
How to purchase a ticket using WhatsApp
Message "Hi" to the DMRC's official WhatsApp number, +91 9650855800.
Select your preferred language.
Provide your travel details, including your source and destination stations, as well as the date and time of your journey.
Select your preferred payment method.
Once the payment is processed, you will receive a QR code-based ticket on WhatsApp.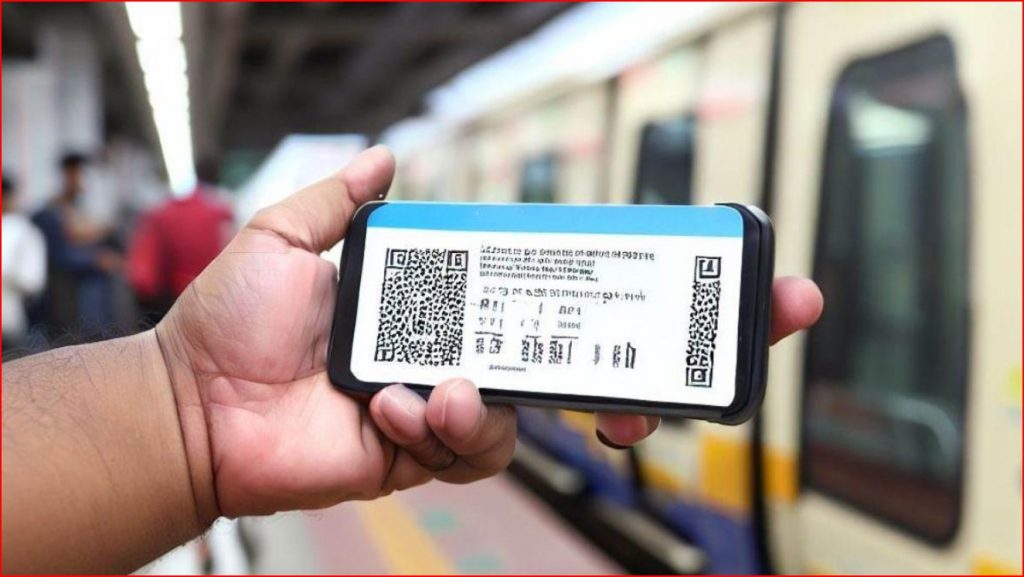 To use your QR code-based ticket
Scan the QR code at the AFC gates for entry and exit.
Make sure that your phone is charged and that the QR code is clearly visible.
Key features of the WhatsApp ticketing service
Available in both English and Hindi
Can be used to purchase tickets for single and group journeys
Generates a maximum of six QR code-based tickets for each passenger in a single attempt
Can be used to book tickets between 6am and 9pm for all lines and from 4am to 11pm for the Airport Line
Information Table
Details
WhatsApp number
+91 9650855800
Languages available
English and Hindi
Ticket types
Single and group
Maximum number of tickets per attempt
6
Booking hours
6am-9pm for all lines
4am-11pm for Airport Line
FAQs – Delhi Metro's WhatsApp Ticketing
Q: Is there a convenience fee for using the WhatsApp ticketing service?
A: A convenience fee may be charged for credit/debit card transactions.
Q: Can I cancel a ticket purchased through WhatsApp?
A: No, ticket cancellations are not allowed for tickets purchased through WhatsApp.
Q: What if I have a problem with my QR code-based ticket?
A: If you have a problem with your QR code-based ticket, please contact the DMRC customer care center at 155370 or 1800-11-8111.
The WhatsApp ticketing service is a convenient and user-friendly option for Delhi Metro commuters. It is a quick and easy way to purchase tickets without having to queue up at metro stations.