Delhi Metro Train Timings
In the heart of India's bustling capital, the Delhi Metro stands as a testament to modern urban transportation and a lifeline for millions of commuters. With its extensive network, efficient services, and punctuality, the Delhi Metro has revolutionized the way residents and tourists traverse the city. One crucial aspect of this efficient system is its meticulously planned train timings, ensuring a seamless and hassle-free experience for passengers. This article delves into the intricacies of Delhi Metro train timings, providing a comprehensive guide for both regular commuters and visitors to the city.
The Backbone of Urban Mobility
The Delhi Metro has transformed the city's transportation landscape, providing a reliable and efficient mode of travel for millions of passengers each day. The network spans across various corners of Delhi, connecting key areas and landmarks, including business districts, tourist attractions, and residential neighborhoods. The strategic placement of metro stations and well-planned train timings contribute to its popularity and success.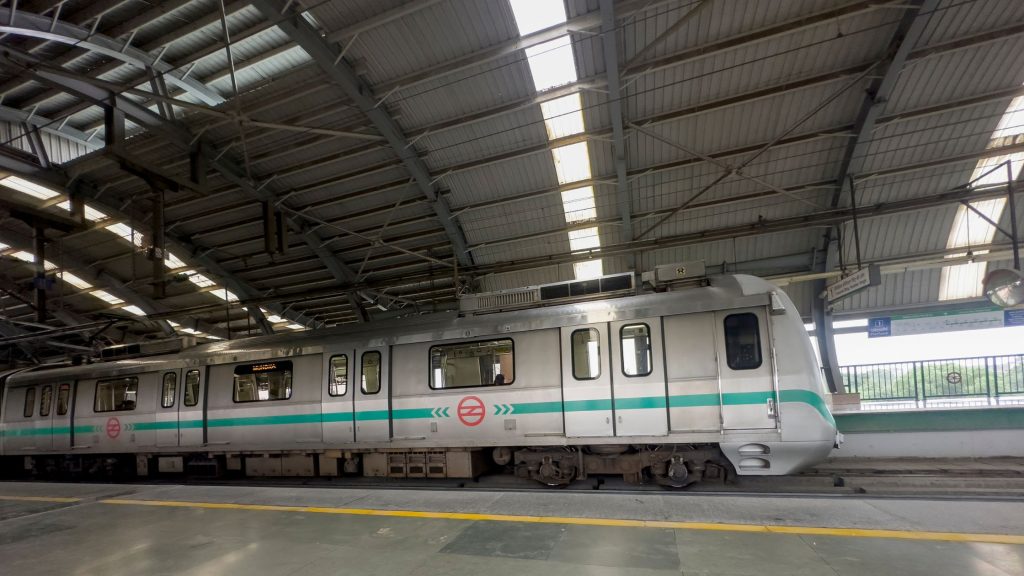 Operational Hours
The Delhi Metro operates on a fixed schedule that ensures commuters have access to transportation throughout the day. The operational hours are as follows:
– Weekdays (Monday to Saturday): The metro services begin at 6:00 AM and continue until 11:00 PM.
– Sundays: The metro services start at 8:00 AM and run until 11:00 PM.
It's important to note that these timings may vary slightly based on the specific line and station, so passengers are advised to consult the official Delhi Metro Rail Corporation (DMRC) website or app for accurate and up-to-date information.
Frequency of Trains
The frequency of trains on the Delhi Metro network is a testament to its efficiency. During peak hours, trains run at intervals as short as 2-3 minutes, ensuring that commuters don't experience overcrowding and can reach their destinations promptly. Outside of peak hours, the interval between trains may extend to around 5-10 minutes. This high frequency contributes to reduced waiting times and a smoother commuting experience.
Peak Hours
Peak hours on the Delhi Metro typically correspond to the morning and evening rush periods when commuters are traveling to and from work or school. These hours are generally:
– Morning Peak: 8:00 AM to 10:00 AM
– Evening Peak: 5:00 PM to 8:00 PM
During these times, trains are more frequent, catering to the higher volume of passengers. It's advisable for passengers to plan their journeys accordingly and consider alternative timings to avoid the crowds.
Off-Peak Hours
For those seeking a more relaxed and less crowded experience, traveling during off-peak hours is recommended. These hours usually fall between 11:00 AM and 4:00 PM, and after 8:00 PM on weekdays. Additionally, Sundays are ideal for leisurely travel, as the metro services start later in the morning and offer a more leisurely pace throughout the day.
Special Services and Events
The Delhi Metro occasionally introduces special services or alters timings to accommodate events, festivals, or specific occasions. These temporary changes are well-publicized through official announcements and the DMRC website. Commuters and visitors are advised to stay informed about any such alterations to their travel plans.
The Delhi Metro's well-structured train timings play a pivotal role in enhancing the overall commuting experience for residents and visitors alike. The efficient operation, high frequency, and strategic scheduling make it a reliable and convenient mode of transportation throughout the bustling city. By understanding the intricacies of Delhi Metro train timings, passengers can make informed decisions, optimize their journeys, and navigate the capital city seamlessly. As the city continues to grow and evolve, the Delhi Metro remains an indispensable part of its urban fabric, connecting lives and bridging distances like never before.