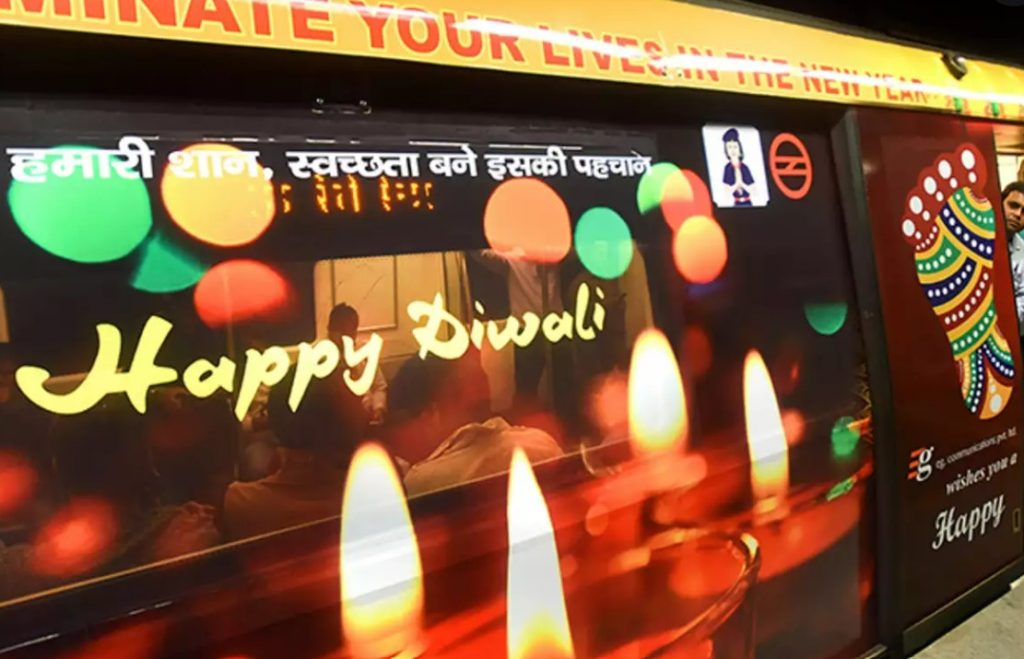 Due to the Diwali holiday, all Metro lines will terminate service at 10:00 PM (2200 Hrs) on Monday, October 24th, 2022. Metro train service on Diwali will resume at its regular start times across all lines and continue as usual throughout the day. Every line of the Metro system will operate normally for the rest of Diwali Day, beginning at their regular scheduled start time time.
On account of Diwali festival, last Metro train service on 24th October 2022 (Monday), will start at 10:00 PM (2200 Hrs) from terminal stations of all Metro Lines. Metro train services will run as usual for rest of the day on Diwali from routine commencement timings on all Lines.
— Delhi Metro Rail Corporation I कृपया मास्क पहनें😷 (@OfficialDMRC) October 21, 2022
It's worth noting that on typical weekdays, the last Delhi Metro train runs at 11 p.m. All lines of the national capital's Metro system are affected by the adjusted schedule on Diwali day.