Delhi-Meerut Rapid Rail
The premium coaches used in Delhi-Meerut Rapid Rail are really premium in many cases. Comfortable seats, cushioned chairs, charging point near every seat and what not. Today we will tell you everything about the specialty of premium coach. You have to double tap the ticket to get into this coach.
Highlights
Premium coaches to be installed in Delhi-Meerut Rapid Rail are special.
Every measure being taken to make premium coaches attractive.
People will get comfortable journey with entertainment.
The news of running rapid rail between Delhi and Meerut must have reached you. However, there is a delay in starting this. But before that, especially for those people, this news is not less than a good news, who will travel on this route daily for office or any important work. One, you will get freedom from daily jam and the journey will also be comfortable. Keeping this in mind, the National Capital Region Transport Corporation is going to make special arrangements for the passengers going on this route. Now premium coaches will also be added to the rapid rail. These coaches have been designed in such a way that people are more and more attracted towards this new rail service leaving their personal vehicles.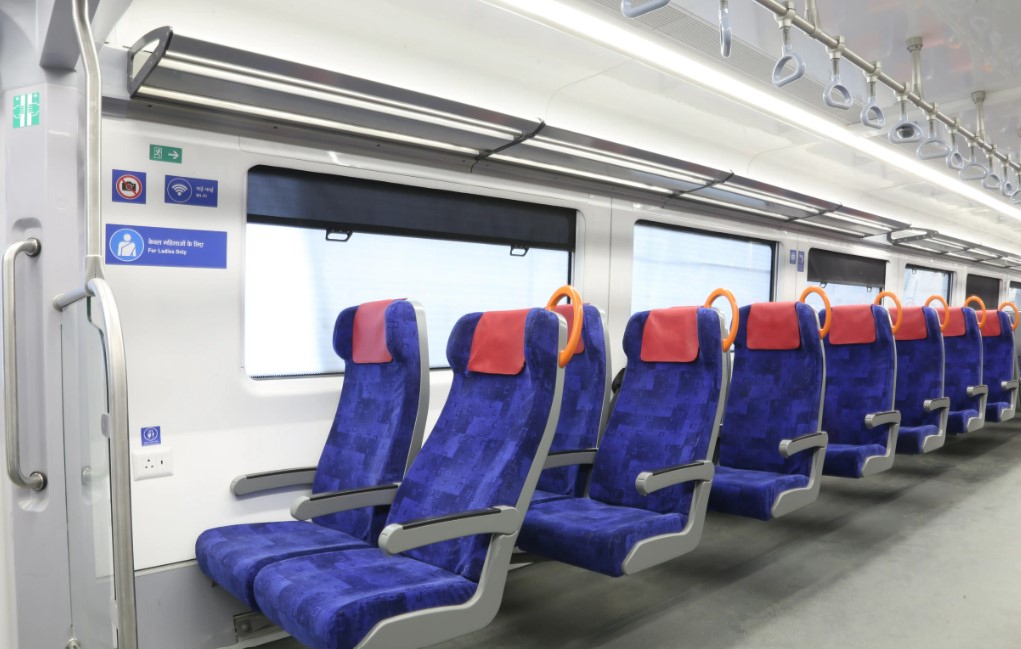 Mobile and laptop charging on every seat, comfortable seats with ample space and cushions means no interruptions between work and entertainment during the journey. Now after all this, various questions must be arising in your mind that how different will it be from other coaches, how will be the entry and what will be the facilities etc. We will give you complete information about it by answering your own questions.
How to reach Premium Coach
Now let us tell you how you will reach this premium coach of Rapid Rail. If you want to enjoy the premium coach, then for this you have to double tap the ticket or National Mobility Card. For this you have to go near the automatic fare collection gate where you will be able to tap twice. After this, you will have to go towards the premium coach via the premium lounge. Because you will be able to reach the premium coach only when you pass through this premium lounge.
Know the reason behind installing Premium Coach
An official of the National Capital Region Transport Corporation (NCRTC) said that we have decided that we are going to provide a premium coach facility in every RRTS train. The motive behind this is to attract people to leave their personal vehicles and enjoy this exclusive facility. With this, people will also get freedom from long jams on the road. The official further explained that these transformative schemes like RRTS aim to benefit the environment as well. If RRTS officials are to be believed, the number of people going to Meerut from Delhi via Ghaziabad daily can be up to 8 lakhs. It is also expected to reduce 2.5 lakh CO2 emissions annually.
Know Everything about Premium Coach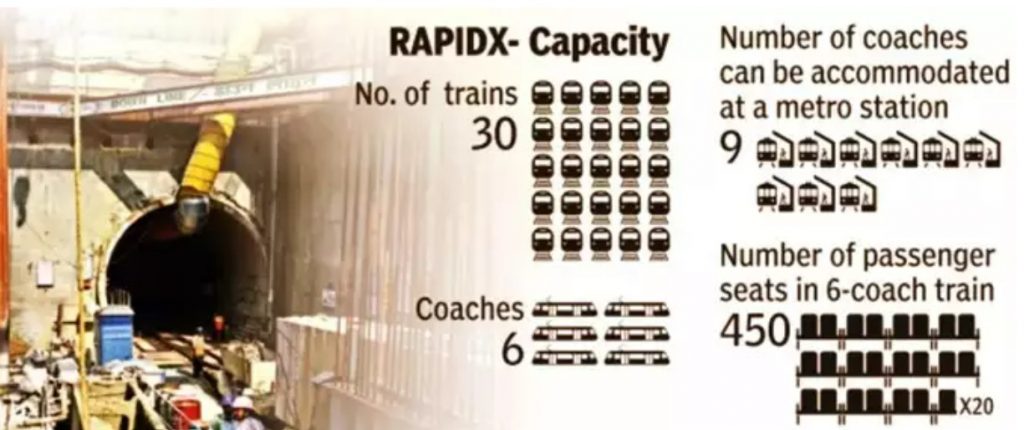 According to the data of Functional Transport Plan 2032 and 2007, daily over 11 lakh vehicles cross the border of Delhi. Of these, a quarter are vehicles that go from NCR to Delhi and from Delhi to NCR. Keeping this in view, the premium coach has been designed in a big way. The air conditioned coach has seat size of 2 x 2 transverse seating arrangement, ample standing space, luggage rack, dynamic route maps, auto control ambient lighting system and many more facilities. At the same time, for the safety of passengers, RRTS stations and train sets will be kept under the surveillance of CCTV cameras 24 hours 7 days. Apart from this, three gates have been made for the entry and exit of the people. You will be happy to know that under Make in India, Rapid Rail has been constructed in Savli, Gujarat.