Delhi Meerut RRTS News: Regional Rapid Transit System (RRTS) trains will be available on the Delhi-Ghaziabad-Meerut route every 5-10 minutes. Initially, each train will have six AC coaches.
Delhi Merrut RRTS
The country's first Regional Rapid Transit System (RRTS) will have trains with six air-conditioned coaches. There will be a total of 450 passenger seats in the six-coach train. One will be a premium coach while the other will be reserved for ladies. RAPIDEX stations are being built in such a way that a nine-coach train can stand. Trains will be available at a gap of 5-10 minutes on the Delhi-Ghaziabad-Meerut corridor. The entire corridor will be open to the public by 2025. However, the public is going to get a chance to travel by RRTS soon. There is a preparation to open a 17 kilometer long priority section between Sahibabad and Duhai. The frequency of trains on this short route has not been decided yet.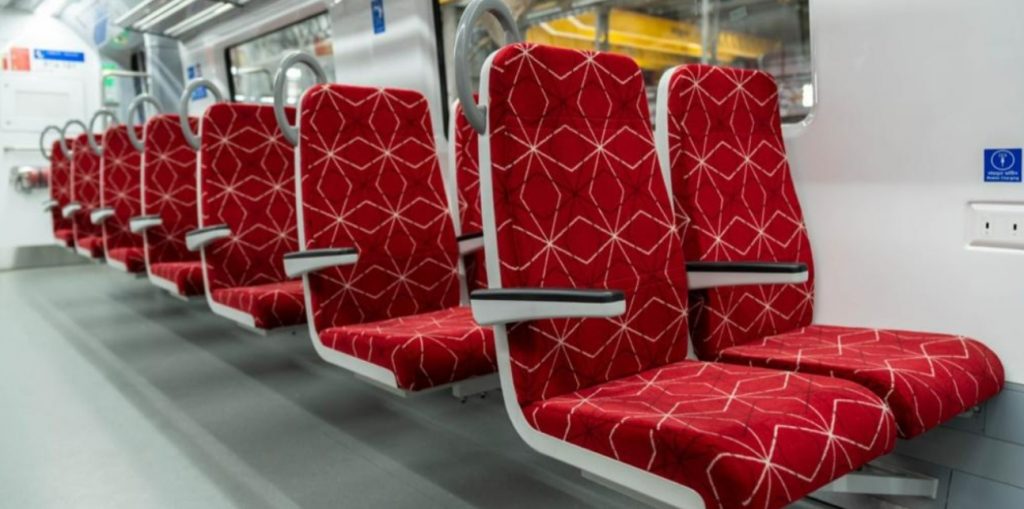 RRTS is the first of its kind rail-based, high-speed, high-frequency regional transit system designed to run at a speed of 180 kilometers per hour. Its average speed will be 100kmph, which is more than three times that of Metro Rail. The official claimed that RAPIDEX would become the fastest, comfortable and safest transport medium in NCR.
RRTS: Sahibabad to Duhai in just 12 minutes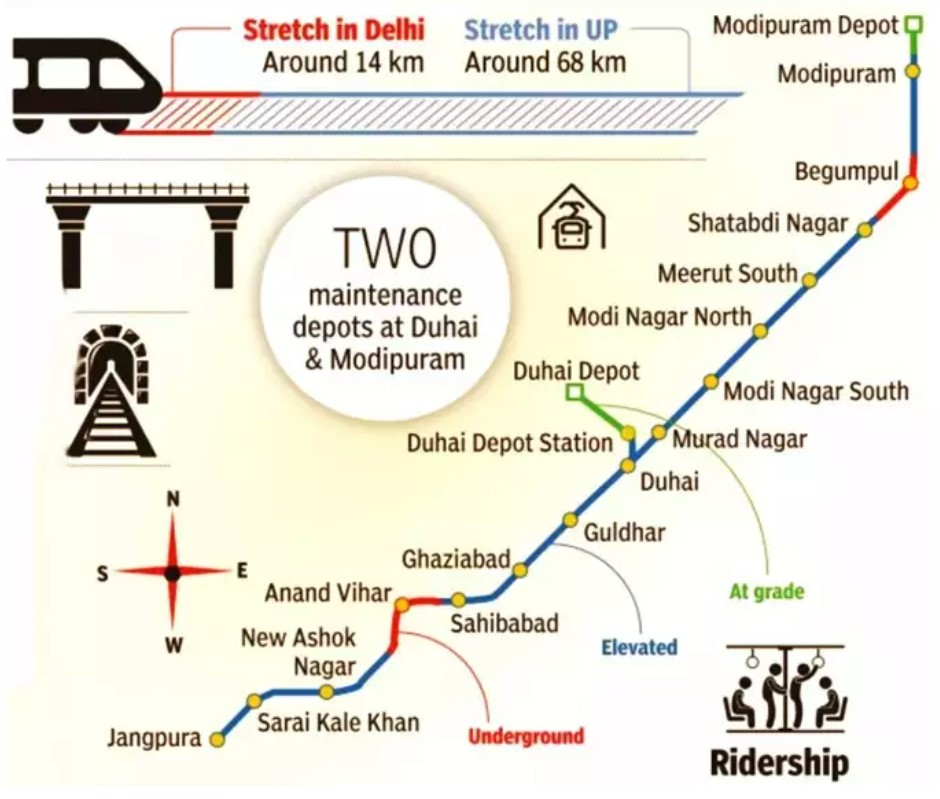 On the priority section of RRTS (Sahibabad to Duhai), the journey can be completed in just 12 minutes. There will be a big change after the opening of the entire corridor between Delhi and Meerut. Now it takes up to three hours to travel from Delhi to Meerut. With RAPIDX, the journey between Delhi and Meerut will be completed in just 50 minutes.
With the creation of priority sections, RRTS corridors have started appearing in Delhi, Meerut and Ghaziabad. Viaducts have been built at many places and standing pillars are showing a glimpse of the changing transport service. There are 25 stations on the corridor between Delhi and Meerut and most of the infrastructure has been completed.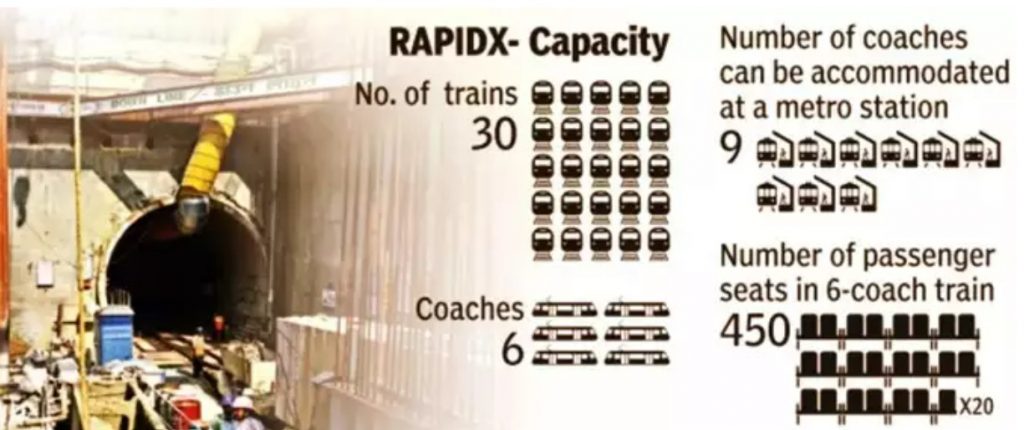 Why is the Delhi-Meerut RRTS project so special?
RRTS stations and trains will have 24×7 CCTV monitoring.
The coach will have three entry-exit gates on each side so that passengers can easily get on and off.
The trains are designed in 2×2 transverse seating. There will be enough space for standing and luggage.
Dynamic route map, auto control ambient lighting system, heating ventilation and air conditioning will be among other features.
All RRTS trains are being manufactured at the Savli plant in Gujarat.
About 8 lakh people are expected to travel daily through the Delhi-Ghaziabad-Meerut corridor.
This project will help in reducing about 2,50,000 tonnes of carbon dioxide every year.